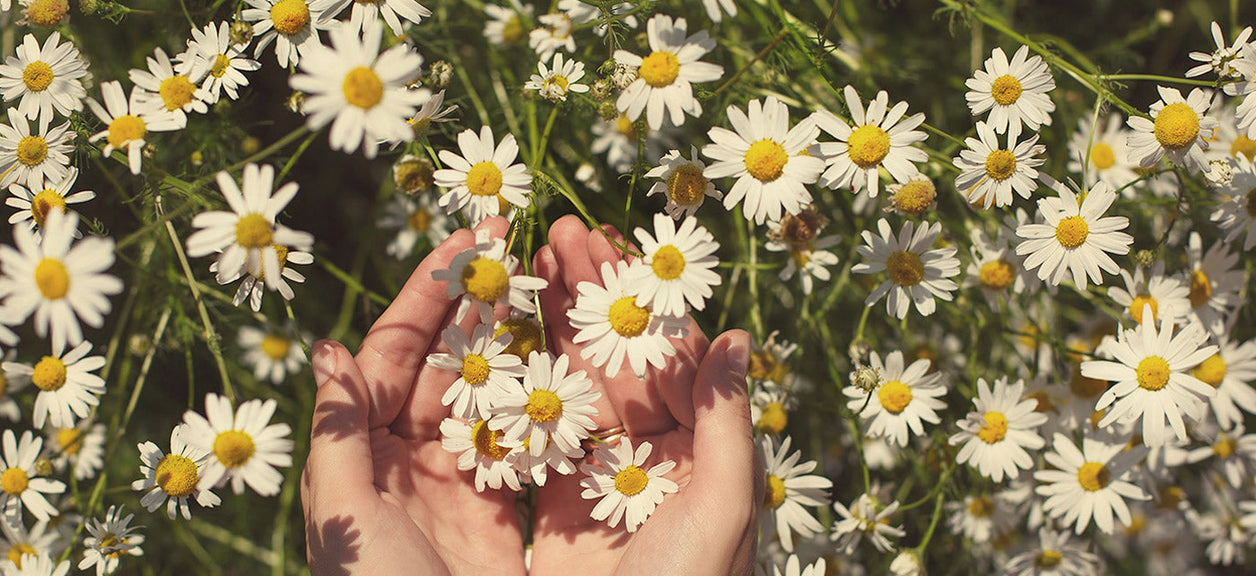 BLOG ARTICLES
Published: Apr 12, 2016
4 tools to stay ahead of allergy season
As spring arrives, we eagerly dig out our picnic blankets, Frisbees, and baseball gloves to, at long lost, go outside. But for the 50 million Americans who suffer from environmental allergies, that preparation also involves stocking up on tissues, expensive nasal sprays, allergy aids, and eye drops.
Unfortunately, there's little relief in sight this year, as experts predict an especially long and harsh allergy season. Warmer weather is the primary culprit. Temperatures east of the Rocky Mountains have been 10-30 degrees above normal, which has caused plants to bloom and release pollen into the air more than a month earlier than they normally do. And surplus carbon dioxide, a byproduct of climate change, triggers grasses and weeds to grow and produce more pollen.
El Niño weather patterns also play a role. The system typically dumps rain on southern parts of the U.S., which nourishes plant roots, triggering them to release pollen early. Together, heavy rains and higher temps also create a fertile breeding ground for mould spores.
Don't panic though: There are plenty of free resources allergy sufferers can turn to to stay on top of forecasts, common symptoms, and typical regional plants. These tools can help make confronting allergy season a little easier.
Spring Allergy Capitals
Some cities are much worse than others for people with seasonal allergies. This month, the Asthma and Allergy Foundation of America released its 2016 Allergy Capital list, which identifies the most-challenging cities for allergy sufferers by analyzing average pollen counts, medications per patient, and board certified allergists per patient, among other factors.
Daily Pollen Forecast
As painful as it can be to miss a cookout or day at the park, people with spring allergies know that some days it's best to stay indoors. Accuweather's forecast tool provides both graphs and maps of the four major pollens (ragweed, mould, tree, and grass) and dust and dander. The site also predicts pollen levels for the coming weeks, so you'll never leave home without knowing what your sinuses are getting into.
State-by-State Allergen Breakdown
Because the American plant ecosystem is so diverse, each state is home to dozens of different pollen-producers with varying degrees of potency. Los Angeles County, for instance, has more than a dozen allergenic trees and nearly as many allergenic weeds within its borders. This interactive map by Greer breaks down the grasses, weeds, and pollens in every region of the U.S.
Common Allergy Symptom Map
WebMD's nationwide map of seasonal allergies puts a new spin on allergy maps: Its data is all user-generated. Type in your zip code to discover user-reported symptom levels paired with tips from WebMD's staff. Chicago, for example, currently shows moderate allergy symptoms, so WebMD recommends that residents close their windows to shield themselves.
Disclaimers
1Coway air purifiers has been proven to trap dust, pollen, dander, viruses and bacteria in the air based on KCL (Korea Conformity Laboratories) testing.They have been tested in a 30㎥ size chamber according to the Korea Air Cleaning Association standard (SPS-KACA 002-132:2022 Modified) to measure the 0.01㎛ size of particle removal rate. It was tested on maximum airflow speed in normal room temperature and humidity conditions. The performance may vary in the actual living environment of customers.
→ Tested with Airmega Aim, 150, 160, AP-1216L, AP-1512HH, AP-1512HHS, 200M, Icon, IconS, 230, 240, 250, 250 Art, 250S, 300, 300S, 400, 400S, ProX
299.97% of viruses, bacteria, fungi and pollen were verified to be removed from the air for Coway air purifiers which have Green True HEPA™ filter applied based on the Japan Food Research Laboratories(JFRL) testing according to JEM 1467 standard.
→ Tested with Coway Airmega AP-1512HH, AP-1512HHS, 250, 250 Art, 250S, 300, 300S, 400, 400S
→ All tested by JFRL and received above result within below time.

All tested by JFRL and received above result within below time.

- Virus: Tested with Escherichia coli phage ΦX174 NBRC 103405, 60 minutes
- Bacteria: Tested with Staphylococcus epidermidis NBRC 12993, 60 minutes
- Fungi/Mold: Tested with Penicillium citrinum NBRC 6352, 60 minutes
- Pollen: Tested with Cedar Pollen extract, 60 minutes

3Aerosol test conducted in a Biosafety level 3 laboratory with two Coway air purifier models, Coway Airmega 250 and 400 for removal of SARS-CoV-2 Aerosol by US based MRI Global, a not-for-profit laboratory and partner of US Department of Defense. The test was conducted in a 13.1ft3 chamber. Virus was aerosolized for 15 minutes and the product was turned on high for 2 minutes. Result showed each product effectively removed over 99.98% of the SARS-CoV-2 in 2 minutes. This is a result from a laboratory experiment condition and result may vary in different conditions. This result does not imply it kills SARS-CoV-2 or prevents the transmission of Covid-19. Coway Airmega 250S and 400S are identical to the tested models and has equal performance with an additional mobile connectivity function.
4The concentration of ammonia, acetaldehyde and acetic acid were proven to be removed within 30 minutes by FCG Research Institute, Inc. Human Life Science Lab. It is not a demonstration result in the actual use space. Not all odors and gases may be supported. → Tested with Coway Airmega 150, 160, AP-1512HH, AP-1512HHS, 400, 400S
5The coverage area of the air purifier is based on an area where the air cleaner can make two air changes per hour (ACPH). An air change per hour translates to how many times an air purifier can clean an area, assuming the height of a ceiling to be 8 ft, in one hour. Therefore ** means two air changes per hour means that the cleaner can clean the area once every 30 minutes and * means air changes per hour means that the air purifier can clean the area once every 60 minutes.
10Terms and conditions apply. Discounts, including promotions, coupons, and bundle pricing, cannot be stacked on top of other coupons. During promotional periods, discount codes will not be able to be applied to orders. Promo codes may apply to products only—filters, accessories, and new products within 3 months of the release date are not included.