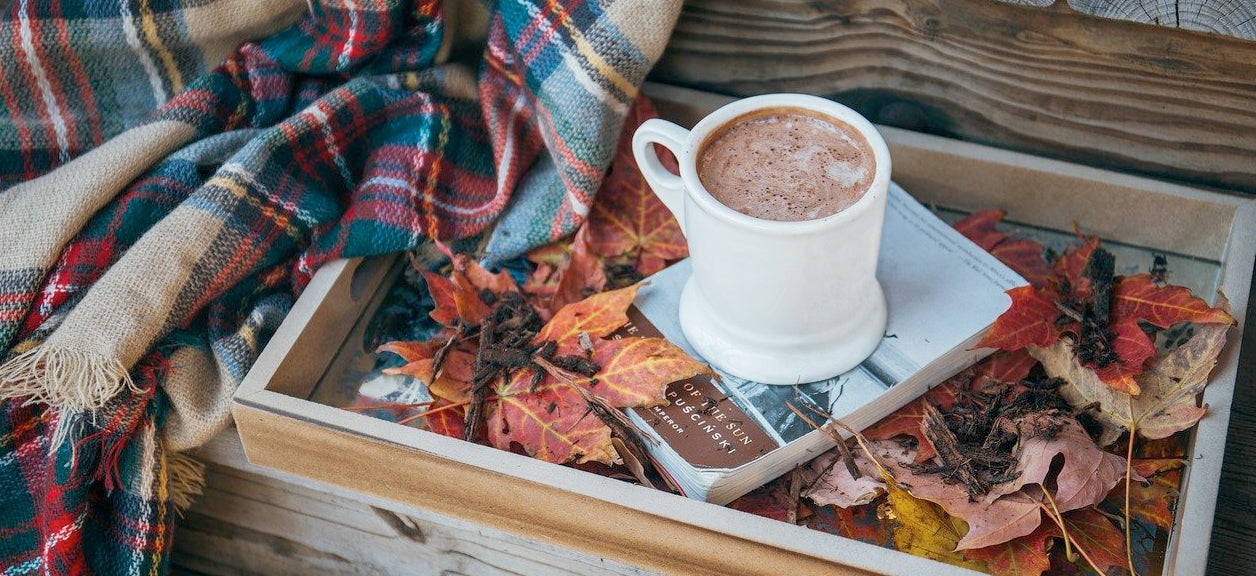 BLOG ARTICLES
Published: Oct 27, 2021
5 ways to improve your self-care
Why is it so hard to take care of myself?
You or a loved one may be asking this right now. You'd be experiencing a new perspective on daily life—the difficulty of doing what it takes to take care of yourself and your space. And you wouldn't be alone. As the world is in a state of transition, the energy to cover the basics like health, food and housework can seem overwhelming. Negative self-talk and stress can drain the energy you have, especially when dealing with the common crises of life, like moving, loss of a loved one, illness, or even a global pandemic.
Back to the basics: air, water and hygiene
The benefits of self care don't only come from the tasks we do to keep ourselves healthy. They also come from how we set up our home for success. For Coway's part, an advanced True HEPA air purifier for clean air, triple-filtered water at the touch of a button, and a bidet toilet seat can help give you the boost you need to attend to the rest of your care.
Self care is not the same for everyone
KC Davis, author of "How to Keep House While Drowning", reminds us that each of us has a different capacity for self-care.
"The overarching tasks of feeding, cleaning, and health and hygiene may seem like simple or non-complex tasks to most. But when you actually break down the amount of time, energy, skill, planning, and maintenance that go into care tasks, we begin to see that they are not always simple."
With these 4 simple shifts in perspective, we can see a clearer way to self-care, without shame or guilt. Care is neither good nor bad, but rather a function of health and happiness. Read more about KC's philosophy of Struggle Care here.
Make a list, but don't stress if it's not complete
A to-do list can relieve us of having to remember every little thing. With less stress, we can remember that cleaning and cooking are functions of health, rather than "right" or "wrong". Also, checking off some of your list can be encouraging, rather than having any sort of pressure to complete it.
Shift negative self-talk
No matter the outcome, negative thinking is a waste of energy, and can take away valuable time that could be expended in taking care of yourself and loved ones.
Prioritize rest
Resting is a crucial step in self-care, and sometimes the smaller stuff has to be skipped in order for it to be a priority. Empty your mind before resting. It may take a little faith to know that what really needs to get done, will. Let the rest fall away.
Find your purpose to care of yourself and your space
We all have different motivations for taking care of ourselves or keeping our space clean. Find what yours are by making time for inner exploration. It can be as simple as taking a few deep breaths throughout the day, or a full yoga or breath practice. Keeping the air clean and healthy will help bring the maximum benefit from your breathing. An advanced True HEPA air purifier like Airmega can keep your air clean all day and night.
Modern technology can help
Coway prides itself on helping people lead happier, healthier lives. The conveniences built into their air purifiers, water purifiers and bidets are proof. Every Airmega, for instance, has 24/7 real-time air quality monitoring, which means the purifier cleans the air around the clock, efficiently and automatically. When filters need cleaning or changing, a light indicator will clearly let you know. One less thing to put on your to-do list. The advanced Bidetmega 400 helps you maintain your highest health and hygiene possible, and even has a self-cleaning function for the nozzle pathways each time it's used. Clean less, live more.
You can do this
With a focused mind, you can accomplish everything you need to. Your self-care routine will not look the same as everyone else's, and that's good. Each unique individual has their own needs, and only you can truly know what to prioritize. Keep exploring, try new techniques, and let modern technology help along the way.
Learn about Bidetmega toilet seats.
Learn about Airmega air purifiers.
Disclaimers
1Coway air purifiers has been proven to trap dust, pollen, dander, viruses and bacteria in the air based on KCL (Korea Conformity Laboratories) testing.They have been tested in a 30㎥ size chamber according to the Korea Air Cleaning Association standard (SPS-KACA 002-132:2022 Modified) to measure the 0.01㎛ size of particle removal rate. It was tested on maximum airflow speed in normal room temperature and humidity conditions. The performance may vary in the actual living environment of customers.
→ Tested with Airmega Aim, 150, 160, AP-1216L, AP-1512HH, AP-1512HHS, 200M, Icon, IconS, 230, 240, 250, 250 Art, 250S, 300, 300S, 400, 400S, ProX
299.97% of viruses, bacteria, fungi and pollen were verified to be removed from the air for Coway air purifiers which have Green True HEPA™ filter applied based on the Japan Food Research Laboratories(JFRL) testing according to JEM 1467 standard.
→ Tested with Coway Airmega AP-1512HH, AP-1512HHS, 250, 250 Art, 250S, 300, 300S, 400, 400S
→ All tested by JFRL and received above result within below time.

All tested by JFRL and received above result within below time.

- Virus: Tested with Escherichia coli phage ΦX174 NBRC 103405, 60 minutes
- Bacteria: Tested with Staphylococcus epidermidis NBRC 12993, 60 minutes
- Fungi/Mold: Tested with Penicillium citrinum NBRC 6352, 60 minutes
- Pollen: Tested with Cedar Pollen extract, 60 minutes

3Aerosol test conducted in a Biosafety level 3 laboratory with two Coway air purifier models, Coway Airmega 250 and 400 for removal of SARS-CoV-2 Aerosol by US based MRI Global, a not-for-profit laboratory and partner of US Department of Defense. The test was conducted in a 13.1ft3 chamber. Virus was aerosolized for 15 minutes and the product was turned on high for 2 minutes. Result showed each product effectively removed over 99.98% of the SARS-CoV-2 in 2 minutes. This is a result from a laboratory experiment condition and result may vary in different conditions. This result does not imply it kills SARS-CoV-2 or prevents the transmission of Covid-19. Coway Airmega 250S and 400S are identical to the tested models and has equal performance with an additional mobile connectivity function.
4The concentration of ammonia, acetaldehyde and acetic acid were proven to be removed within 30 minutes by FCG Research Institute, Inc. Human Life Science Lab. It is not a demonstration result in the actual use space. Not all odors and gases may be supported. → Tested with Coway Airmega 150, 160, AP-1512HH, AP-1512HHS, 400, 400S
5The coverage area of the air purifier is based on an area where the air cleaner can make two air changes per hour (ACPH). An air change per hour translates to how many times an air purifier can clean an area, assuming the height of a ceiling to be 8 ft, in one hour. Therefore ** means two air changes per hour means that the cleaner can clean the area once every 30 minutes and * means air changes per hour means that the air purifier can clean the area once every 60 minutes.
10Terms and conditions apply. Discounts, including promotions, coupons, and bundle pricing, cannot be stacked on top of other coupons. During promotional periods, discount codes will not be able to be applied to orders. Promo codes may apply to products only—filters, accessories, and new products within 3 months of the release date are not included.