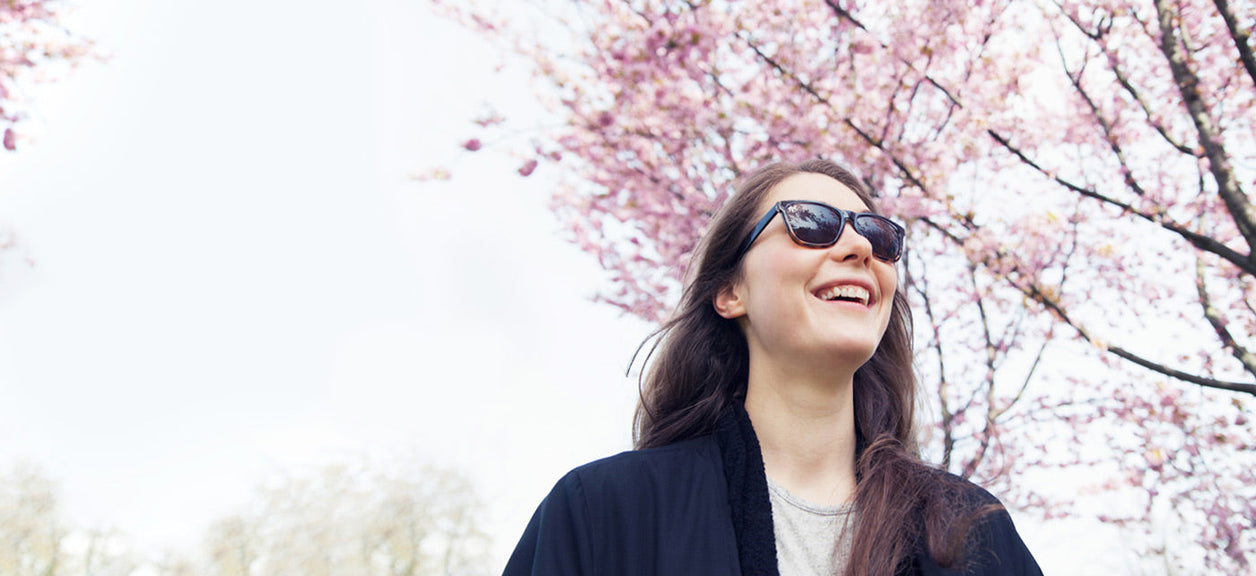 BLOG ARTICLES
Published: Apr 01, 2016
ICYMI: Major March air quality news
The fight against air pollution is being waged on multiple fronts. As researchers study pollution trends and how airborne particles affect health, engineers are devising ingenious devices that clean our air and make our cities and town more liveable. Here are their best discoveries and inventions from March:
A Lofty Solution
On the heels of a scathing report detailing London's rising air pollution, a team has concocted a scheme to both monitor air quality and raise awareness. Last month, CNN reports, DigitasLBI and Plume Labs fitted a flock of pigeons with tiny backpacks containing GPS radios and pollution sensors, which monitor (and tweet out) nitrogen, ozone, and volatile organic compounds levels. The birds completed a three-day monitoring run, sending quite a few tweets in the process.
Pre-term Problems
A new study from New York University's Langone Medical Center estimates that air pollution contributes to 16,000 premature births every year in the U.S. Previous studies have shown that polluted air causes stress to pregnant women's placentas. The pre-term babies, many of whom are born with physical and mental disabilities, endure extended hospital stays and long-term medication use—sometimes at great cost.
All-Seeing Eyes
Nothing escapes a camera, including, it turns out, industrial gas leaks. Recently, The Houston Chronicle reports, the Environmental Protection Agency began arming state and federal inspectors with infrared cameras that can detect small leaks, which can release harmful amounts of ozone, methane, and volatile organic compounds into the air. Already, inspectors have discovered leaks at a Colorado facility, which was fined and ordered to repair its tanks.
Gear Shift
Imagine a future without diesel engines. That's the vision of the Dearman Engine Company, who last month began road tests of a liquid-nitrogen-powered engine. According to the company's test, the device decreased nitrogen oxide emissions by 73 percent and the amount of dirt spit out by a vehicle's exhaust by 93 percent, The Telegraph reports. Soon, Dearman will begin commercial trials of its engines on refrigerated vehicles in Europe.
Office Supply
Soot released from mufflers and chimneys looks pretty nasty, but there may be a practical use for the icky substance. MIT graduate Anirudh Sharma and his team at Kaalink have devised a rudimentary method to capture soot—actually unburned carbon—and combine it with oil and alcohol to make a viable, cheap, and safe alternative to printer ink. In the future, Sharma hopes to build a device that captures the carbon directly from a car's tailpipe, City Labs reports.
Let Airmega change the way you breathe, and stay up to date on the latest news by signing up for our newsletter.
Disclaimers
1Coway air purifiers has been proven to trap dust, pollen, dander, viruses and bacteria in the air based on KCL (Korea Conformity Laboratories) testing.They have been tested in a 30㎥ size chamber according to the Korea Air Cleaning Association standard (SPS-KACA 002-132:2022 Modified) to measure the 0.01㎛ size of particle removal rate. It was tested on maximum airflow speed in normal room temperature and humidity conditions. The performance may vary in the actual living environment of customers.
→ Tested with Airmega Aim, 150, 160, AP-1216L, AP-1512HH, AP-1512HHS, 200M, Icon, IconS, 230, 240, 250, 250 Art, 250S, 300, 300S, 400, 400S, ProX
299.97% of viruses, bacteria, fungi and pollen were verified to be removed from the air for Coway air purifiers which have Green True HEPA™ filter applied based on the Japan Food Research Laboratories(JFRL) testing according to JEM 1467 standard.
→ Tested with Coway Airmega AP-1512HH, AP-1512HHS, 250, 250 Art, 250S, 300, 300S, 400, 400S
→ All tested by JFRL and received above result within below time.

All tested by JFRL and received above result within below time.

- Virus: Tested with Escherichia coli phage ΦX174 NBRC 103405, 60 minutes
- Bacteria: Tested with Staphylococcus epidermidis NBRC 12993, 60 minutes
- Fungi/Mold: Tested with Penicillium citrinum NBRC 6352, 60 minutes
- Pollen: Tested with Cedar Pollen extract, 60 minutes

3Aerosol test conducted in a Biosafety level 3 laboratory with two Coway air purifier models, Coway Airmega 250 and 400 for removal of SARS-CoV-2 Aerosol by US based MRI Global, a not-for-profit laboratory and partner of US Department of Defense. The test was conducted in a 13.1ft3 chamber. Virus was aerosolized for 15 minutes and the product was turned on high for 2 minutes. Result showed each product effectively removed over 99.98% of the SARS-CoV-2 in 2 minutes. This is a result from a laboratory experiment condition and result may vary in different conditions. This result does not imply it kills SARS-CoV-2 or prevents the transmission of Covid-19. Coway Airmega 250S and 400S are identical to the tested models and has equal performance with an additional mobile connectivity function.
4The concentration of ammonia, acetaldehyde and acetic acid were proven to be removed within 30 minutes by FCG Research Institute, Inc. Human Life Science Lab. It is not a demonstration result in the actual use space. Not all odors and gases may be supported. → Tested with Coway Airmega 150, 160, AP-1512HH, AP-1512HHS, 400, 400S
5The coverage area of the air purifier is based on an area where the air cleaner can make two air changes per hour (ACPH). An air change per hour translates to how many times an air purifier can clean an area, assuming the height of a ceiling to be 8 ft, in one hour. Therefore ** means two air changes per hour means that the cleaner can clean the area once every 30 minutes and * means air changes per hour means that the air purifier can clean the area once every 60 minutes.
10Terms and conditions apply. Discounts, including promotions, coupons, and bundle pricing, cannot be stacked on top of other coupons. During promotional periods, discount codes will not be able to be applied to orders. Promo codes may apply to products only—filters, accessories, and new products within 3 months of the release date are not included.