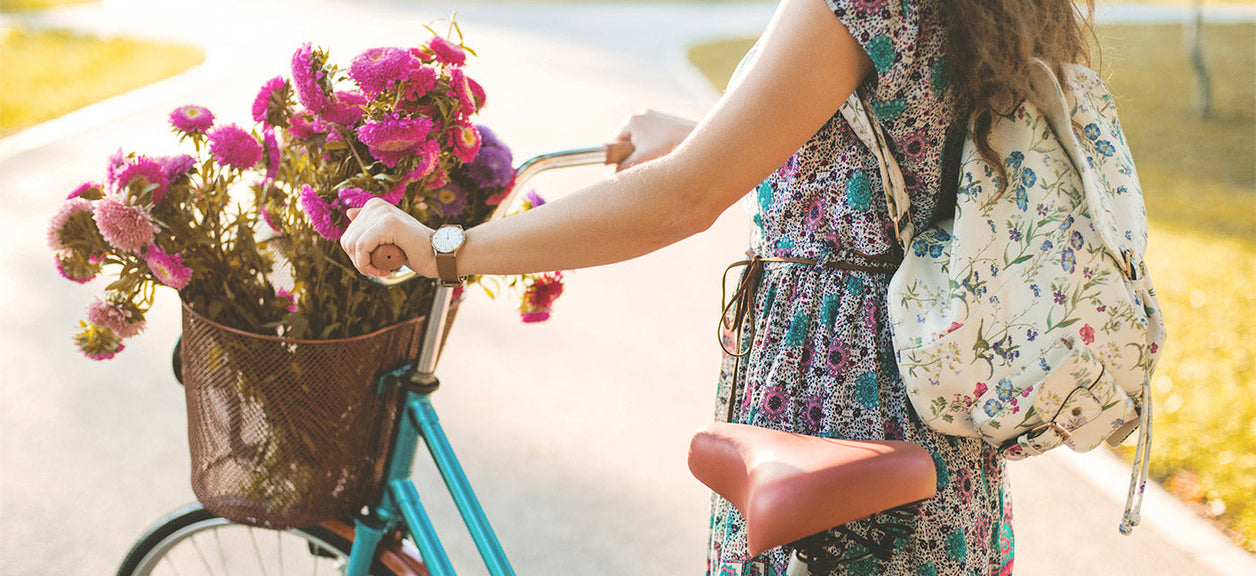 BLOG ARTICLES
Published: Jun 02, 2016
ICYMI: Pollution-blocking buses, farming fumes, and more
Researchers and engineers are hard at work identifying the leading sources of air pollution — and devising strategies and machines to confront them. These are their biggest discoveries and innovations from May:
On the Rise
A new World Health Organization (WHO) report found that global air pollution rose eight percent between 2008 and 2013, exposing billions more people to unhealthy air. While some of the world's wealthiest nations bear the brunt of the blame (half record excessive pollution levels), rapidly growing areas in India, China, Nigeria, and Iran also boast pollution levels that are five-to-ten times WHO-recommended concentrations.
Next-Gen Commute
In China, local officials and engineers are doing more than enacting driving and parking restrictions to curb auto pollution. Their newest innovation is an elevated bus that runs on electricity and "straddles" the roadway, allowing cars to pass underneath it. The bus can carry 1,400 passengers and takes the place of 40 traditional buses, which could eliminate 2,500 tons of annual carbon emissions, City Lab reports.
Unlikely Culprit
The leading cause of air pollution in much of Europe, the United States, and China might surprise you. NASA and Columbia University researchers have found that particulate matter emissions from farms in these countries outpace that all other human sources. The pollution occurs when nitrogen-based fertilizers and animal waste release ammonia into the air, which combine with industrial pollutants to create ultra-fine, harmful particles.
Troubled Waters
Humans aren't the only species harmed by air pollution. According to researchers from the Georgia Institute of Technology, industrial dust from East Asia is drifting into the Pacific Ocean and setting off a chain reaction that displaces fish. Excess nitrogen and iron is altering phytoplankton's eating habits in a way that ultimately depletes the oxygen supply in deeper waters. Without oxygen, fish are unable sustain life and must migrate to unknown areas or die off.
Oily Mess
Scientists have identified a new leading cause of air pollution in North America: western Canadian fuel production facilities. The facilities convert a heavy mixture of sand, clay, water, and bitumen — called tar sands or oil sands — into gas. Vapors from the material turn into harmful aerosols once they're exposed to sunlight and airborne chemicals. Researchers found that the rate of particle production near the facilities in Alberta to be greater than particle production from vehicle and electrical sources in most major North American cities, The New York Times reported.
Disclaimers
1Coway air purifiers has been proven to trap dust, pollen, dander, viruses and bacteria in the air based on KCL (Korea Conformity Laboratories) testing.They have been tested in a 30㎥ size chamber according to the Korea Air Cleaning Association standard (SPS-KACA 002-132:2022 Modified) to measure the 0.01㎛ size of particle removal rate. It was tested on maximum airflow speed in normal room temperature and humidity conditions. The performance may vary in the actual living environment of customers.
→ Tested with Airmega Aim, 150, 160, AP-1216L, AP-1512HH, AP-1512HHS, 200M, Icon, IconS, 230, 240, 250, 250 Art, 250S, 300, 300S, 400, 400S, ProX
299.97% of viruses, bacteria, fungi and pollen were verified to be removed from the air for Coway air purifiers which have Green True HEPA™ filter applied based on the Japan Food Research Laboratories(JFRL) testing according to JEM 1467 standard.
→ Tested with Coway Airmega AP-1512HH, AP-1512HHS, 250, 250 Art, 250S, 300, 300S, 400, 400S
→ All tested by JFRL and received above result within below time.

All tested by JFRL and received above result within below time.

- Virus: Tested with Escherichia coli phage ΦX174 NBRC 103405, 60 minutes
- Bacteria: Tested with Staphylococcus epidermidis NBRC 12993, 60 minutes
- Fungi/Mold: Tested with Penicillium citrinum NBRC 6352, 60 minutes
- Pollen: Tested with Cedar Pollen extract, 60 minutes

3Aerosol test conducted in a Biosafety level 3 laboratory with two Coway air purifier models, Coway Airmega 250 and 400 for removal of SARS-CoV-2 Aerosol by US based MRI Global, a not-for-profit laboratory and partner of US Department of Defense. The test was conducted in a 13.1ft3 chamber. Virus was aerosolized for 15 minutes and the product was turned on high for 2 minutes. Result showed each product effectively removed over 99.98% of the SARS-CoV-2 in 2 minutes. This is a result from a laboratory experiment condition and result may vary in different conditions. This result does not imply it kills SARS-CoV-2 or prevents the transmission of Covid-19. Coway Airmega 250S and 400S are identical to the tested models and has equal performance with an additional mobile connectivity function.
4The concentration of ammonia, acetaldehyde and acetic acid were proven to be removed within 30 minutes by FCG Research Institute, Inc. Human Life Science Lab. It is not a demonstration result in the actual use space. Not all odors and gases may be supported. → Tested with Coway Airmega 150, 160, AP-1512HH, AP-1512HHS, 400, 400S
5The coverage area of the air purifier is based on an area where the air cleaner can make two air changes per hour (ACPH). An air change per hour translates to how many times an air purifier can clean an area, assuming the height of a ceiling to be 8 ft, in one hour. Therefore ** means two air changes per hour means that the cleaner can clean the area once every 30 minutes and * means air changes per hour means that the air purifier can clean the area once every 60 minutes.
10Terms and conditions apply. Discounts, including promotions, coupons, and bundle pricing, cannot be stacked on top of other coupons. During promotional periods, discount codes will not be able to be applied to orders. Promo codes may apply to products only—filters, accessories, and new products within 3 months of the release date are not included.