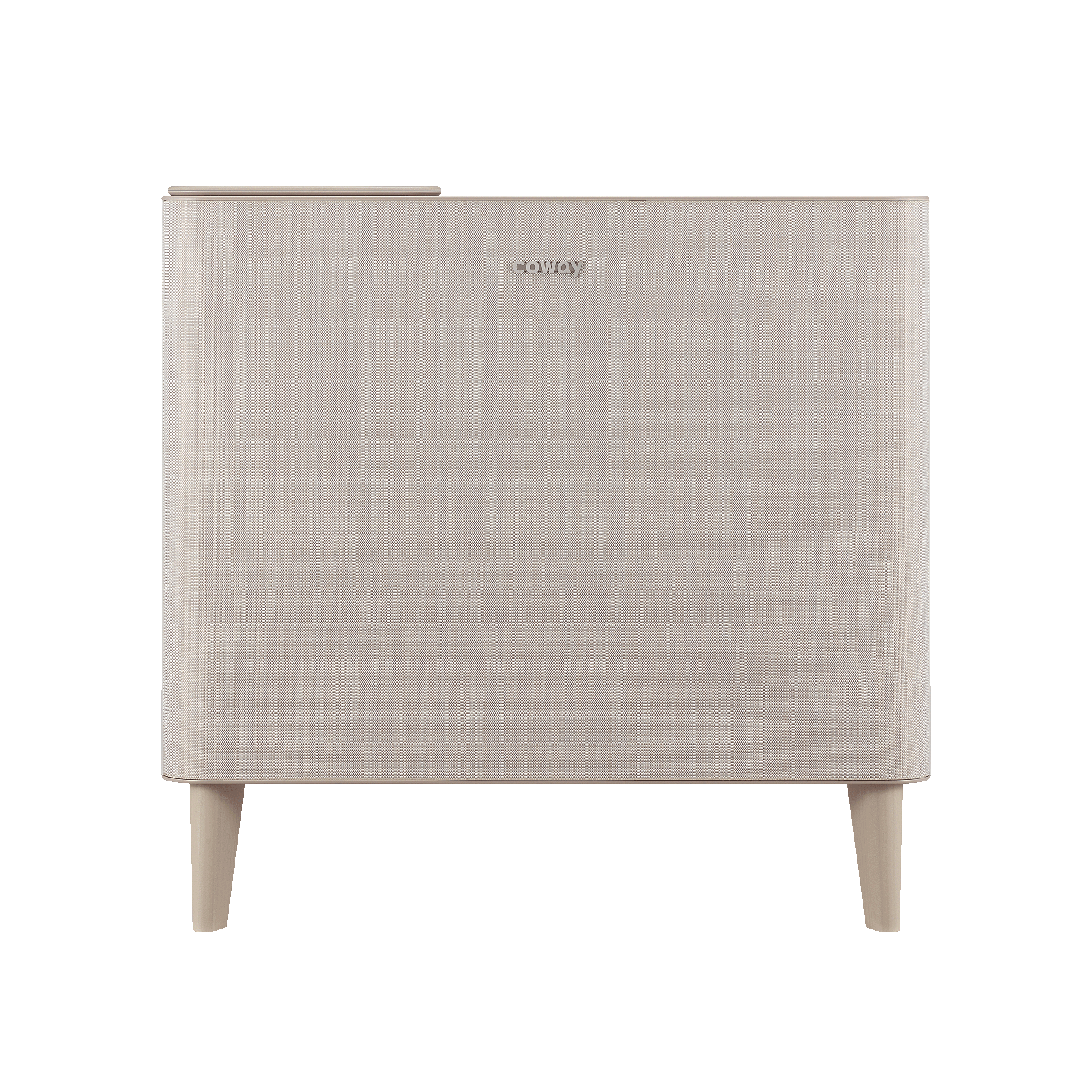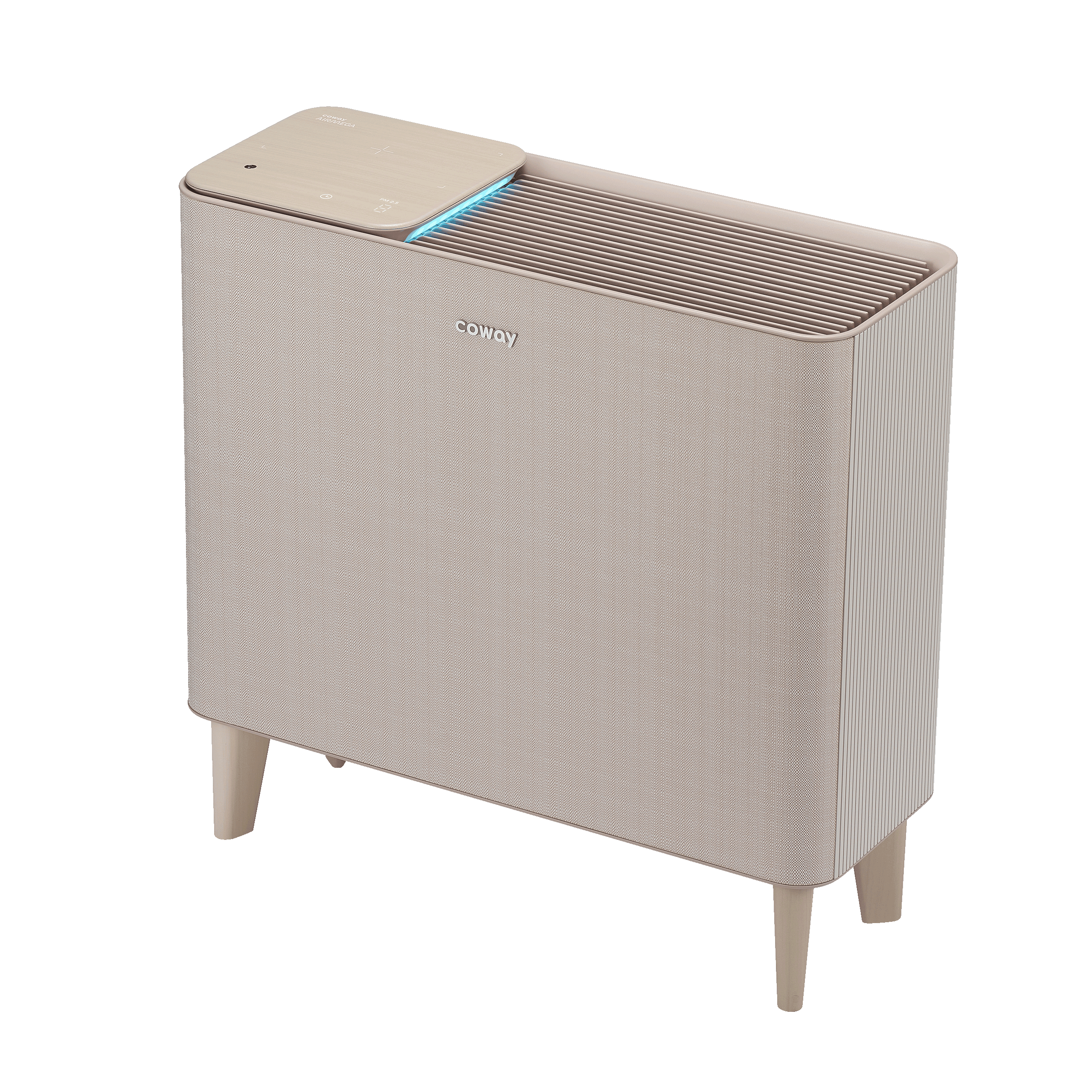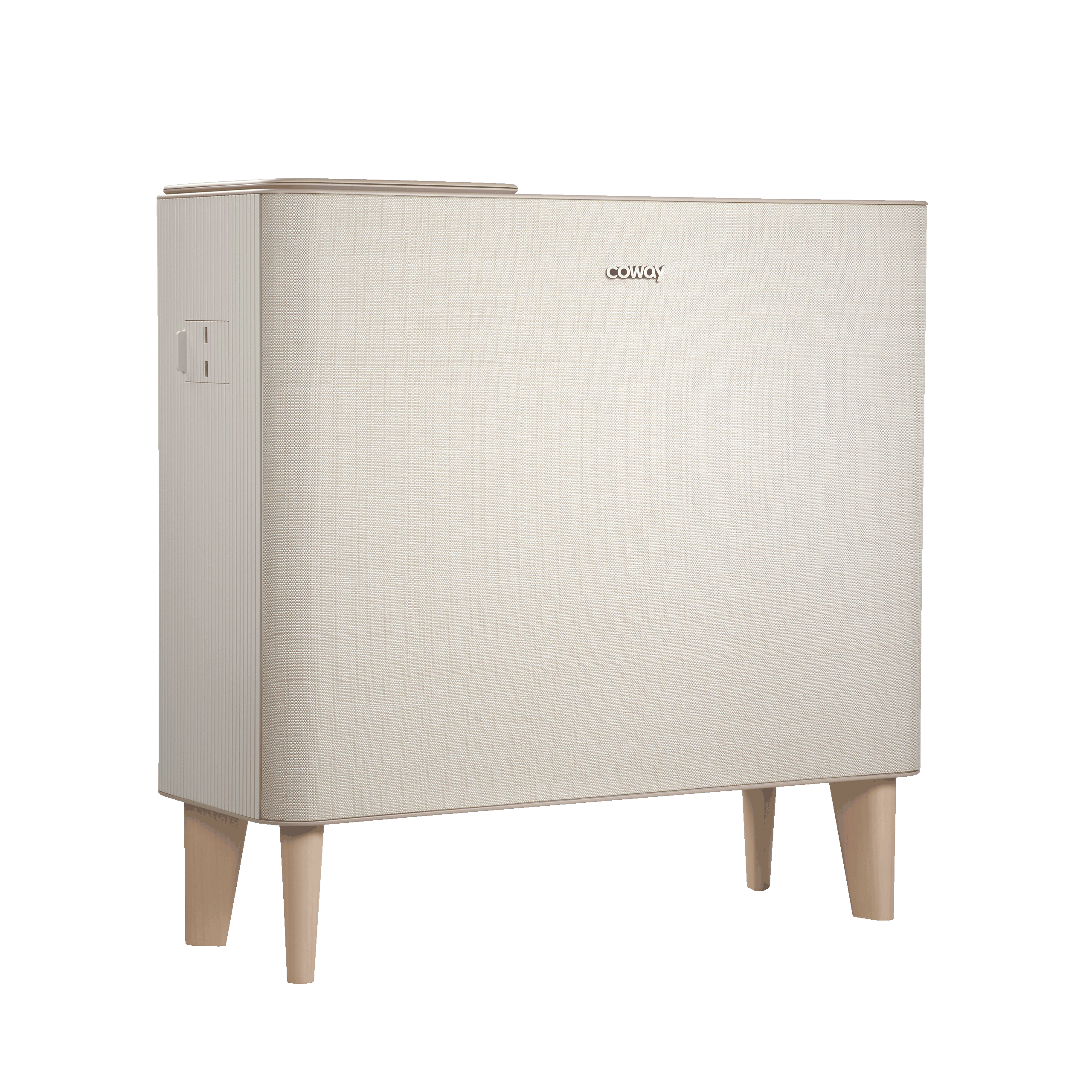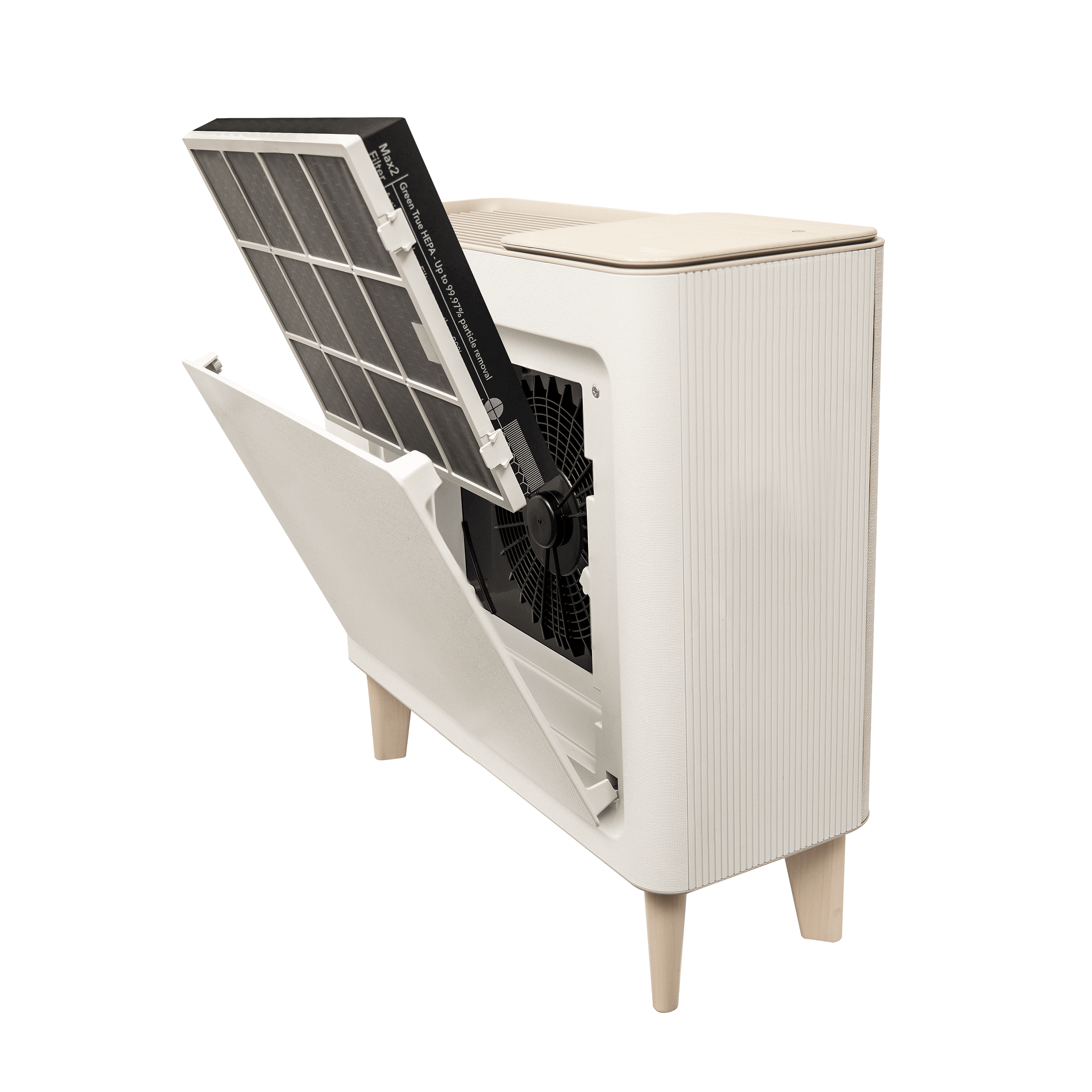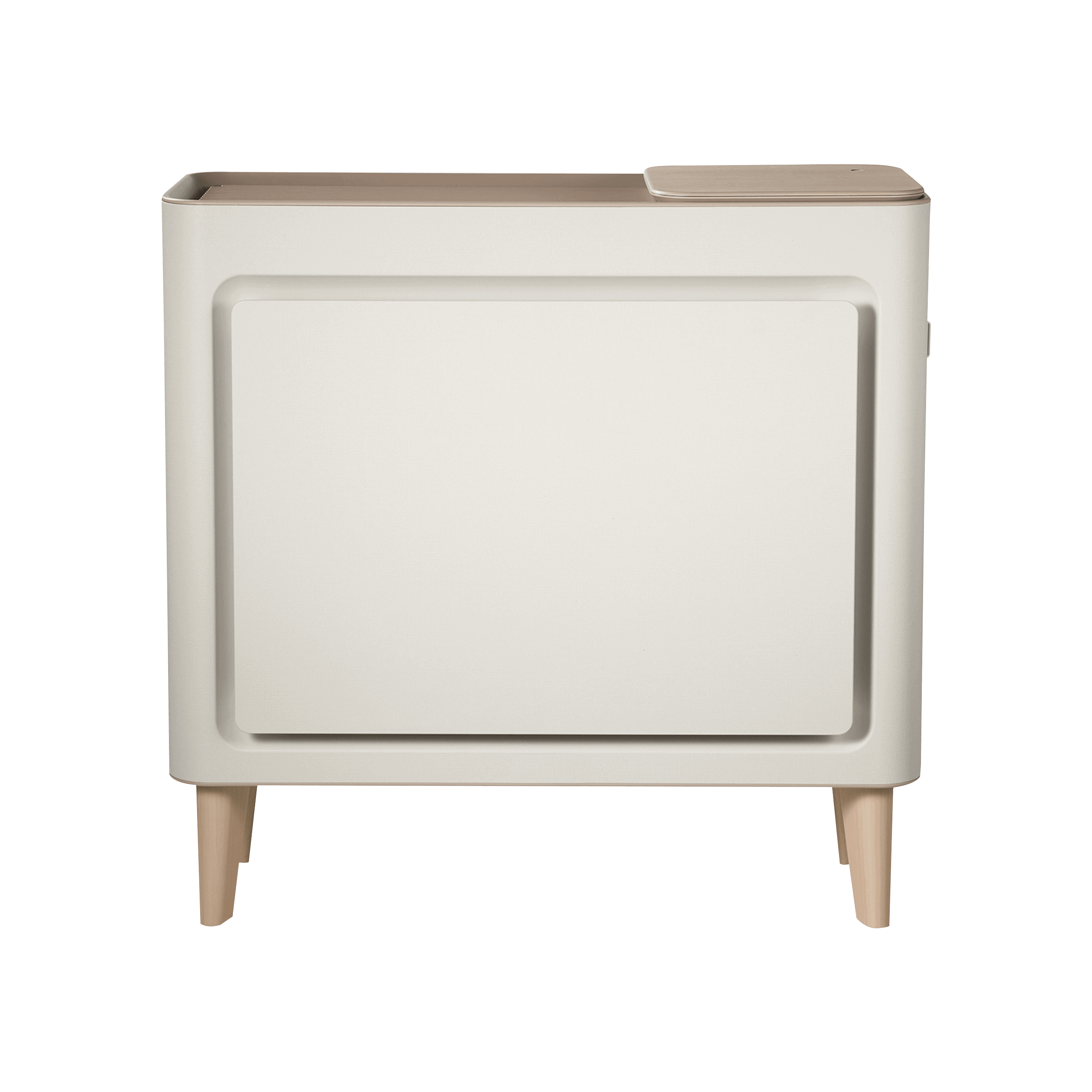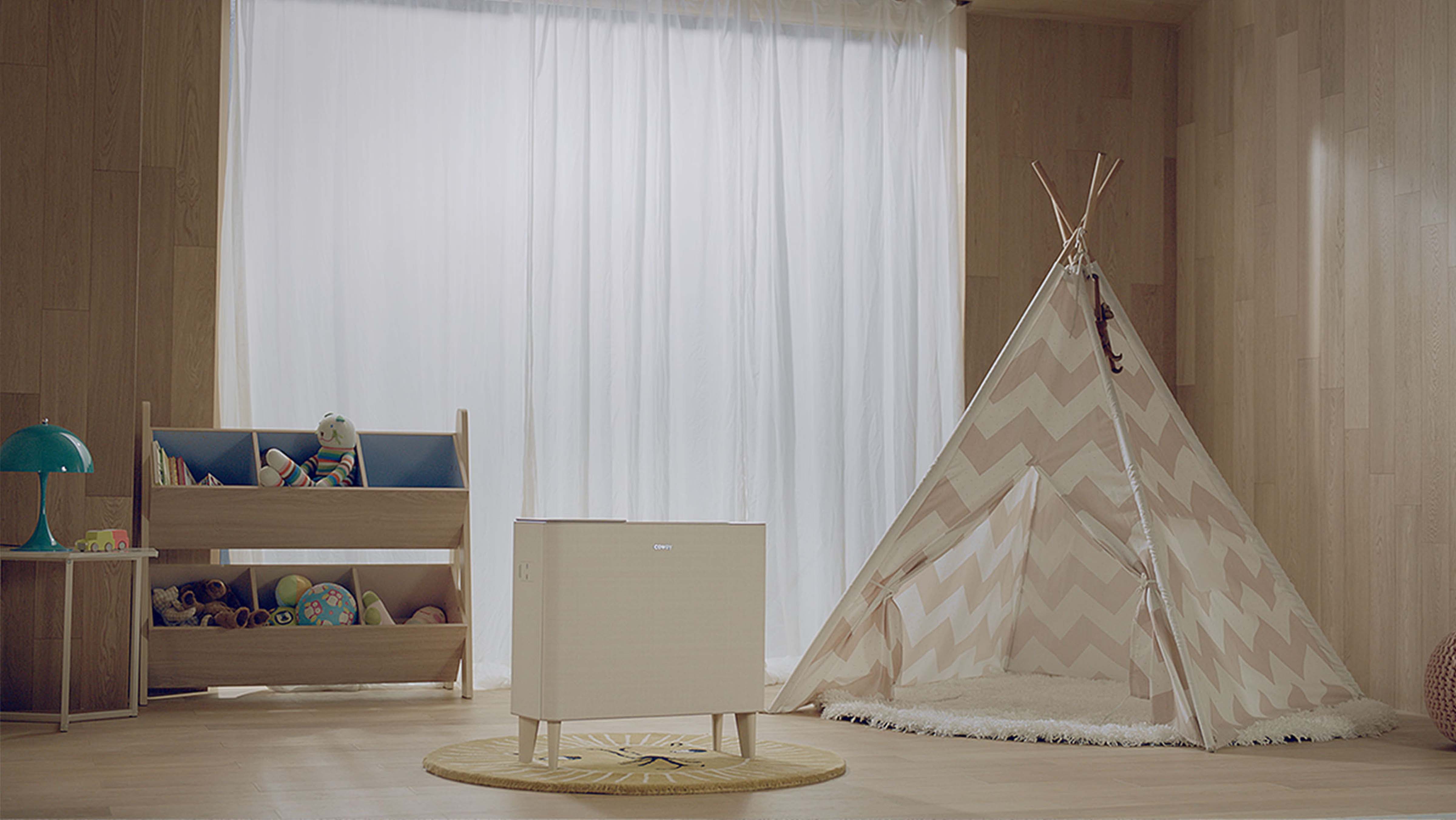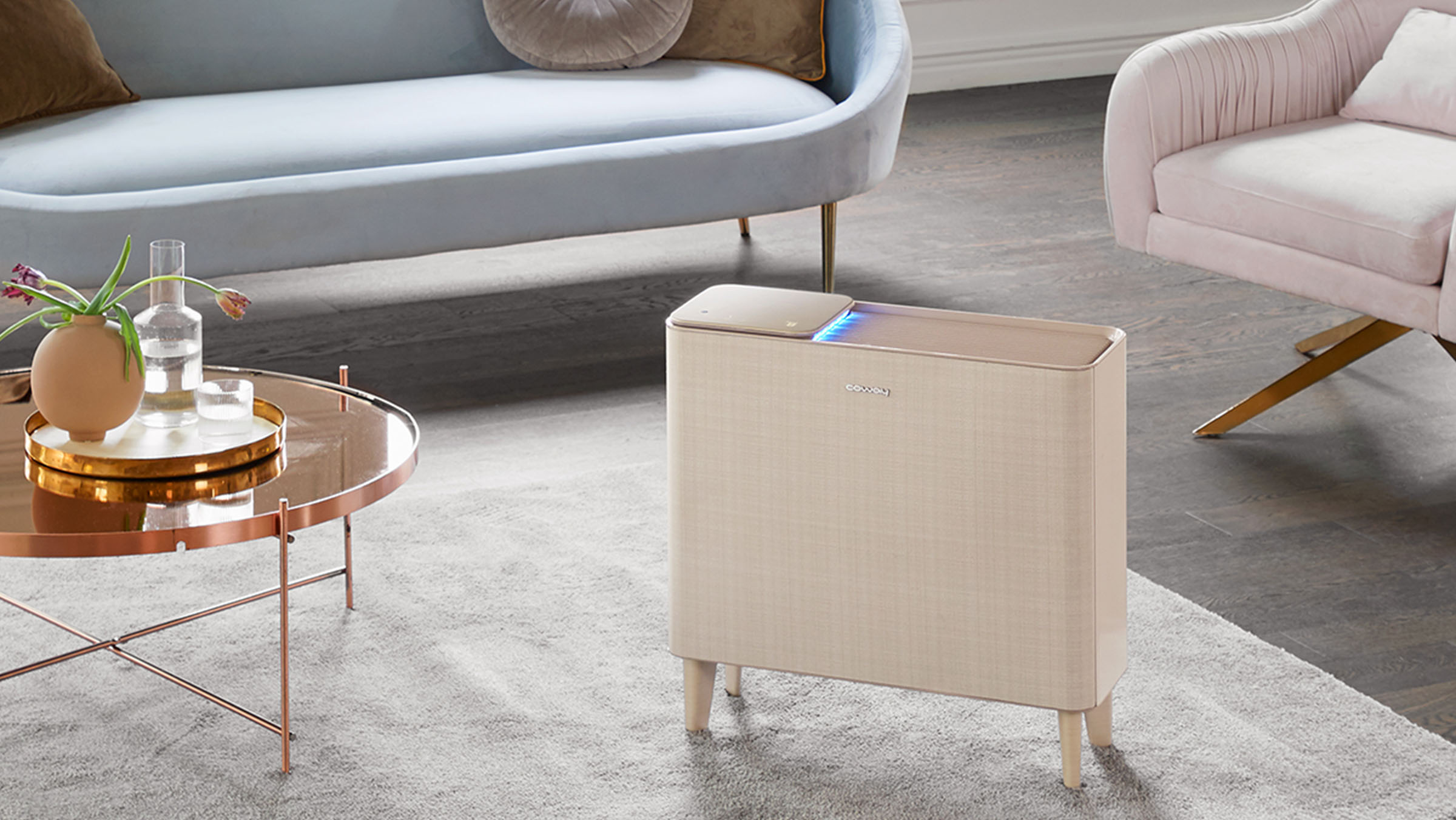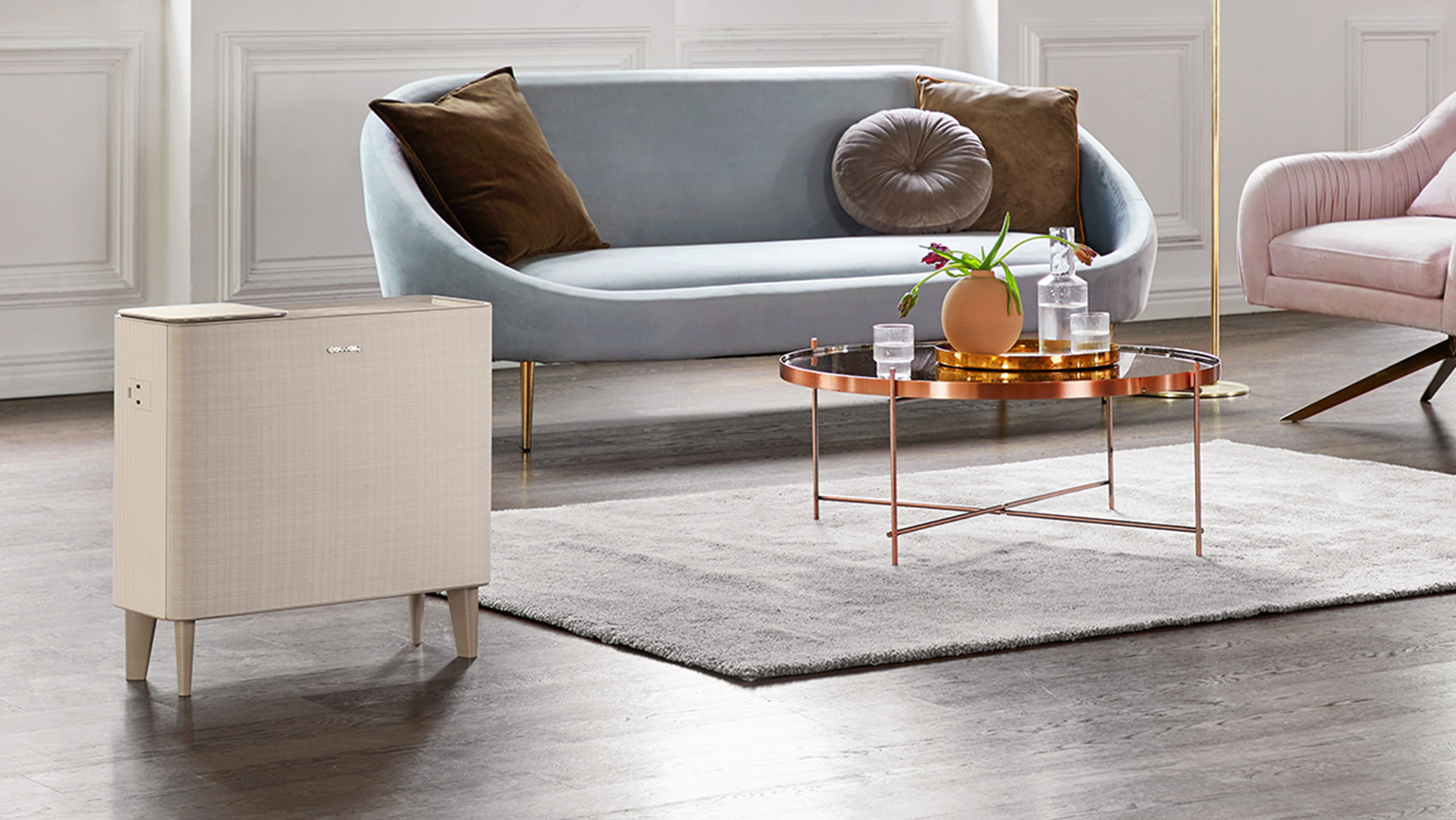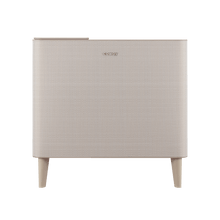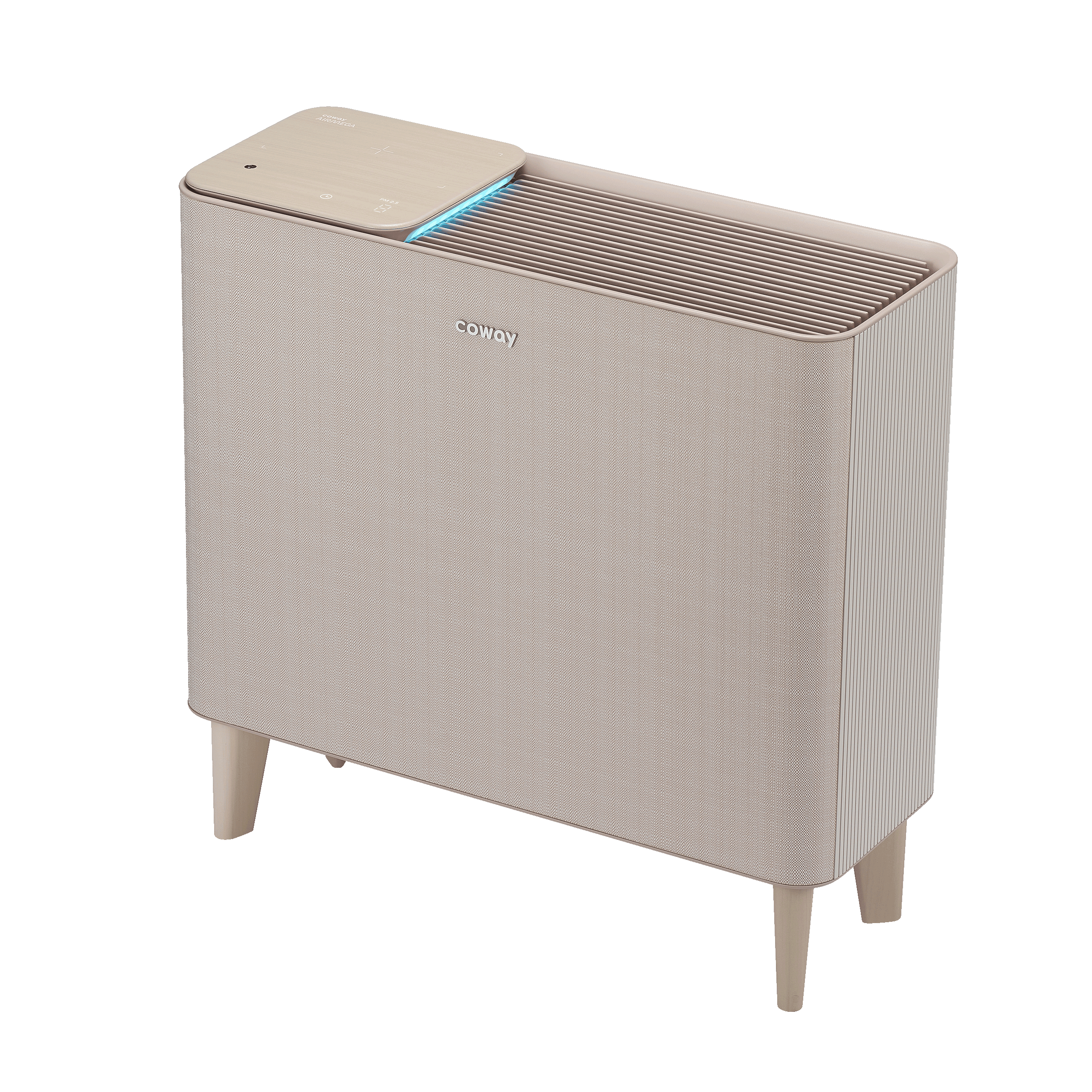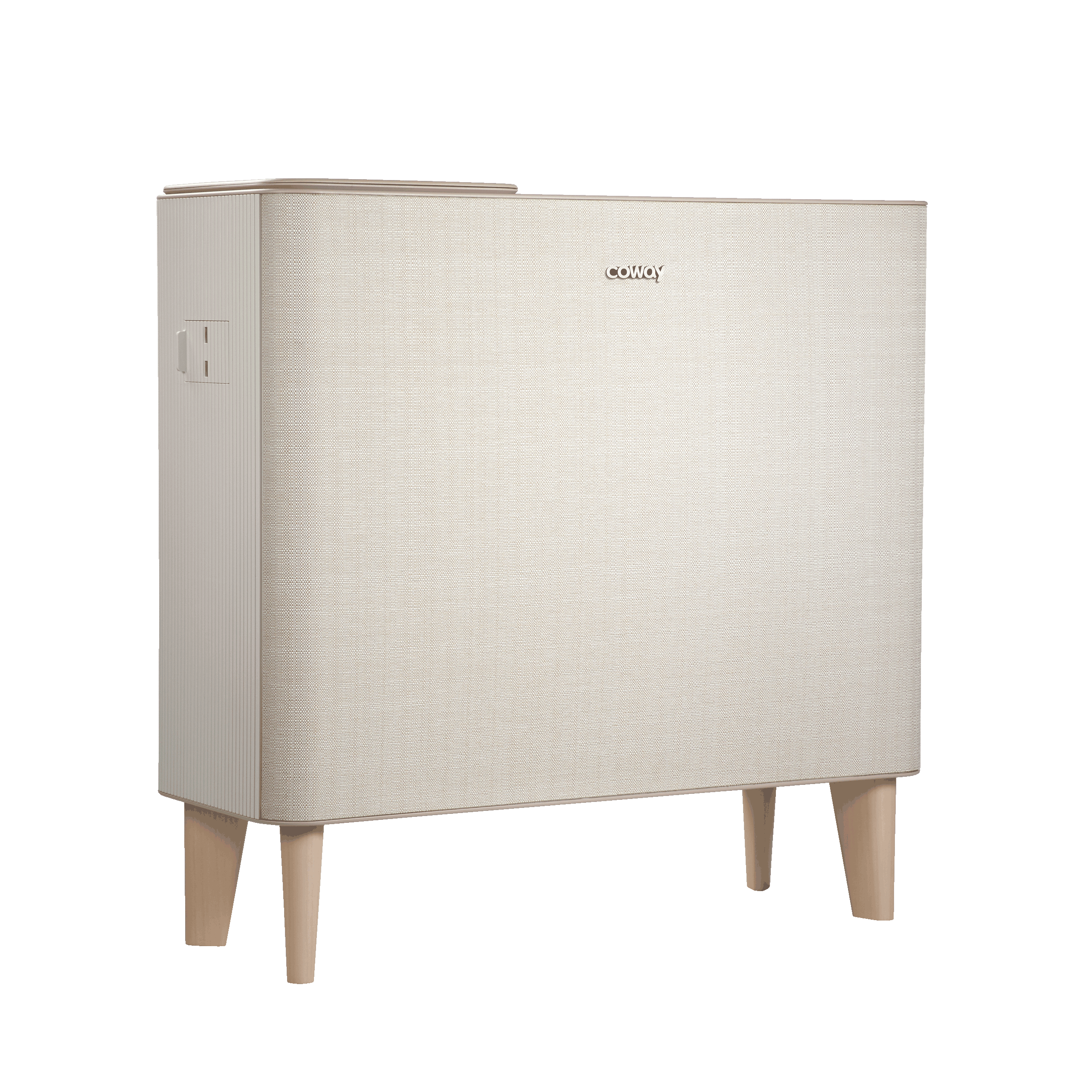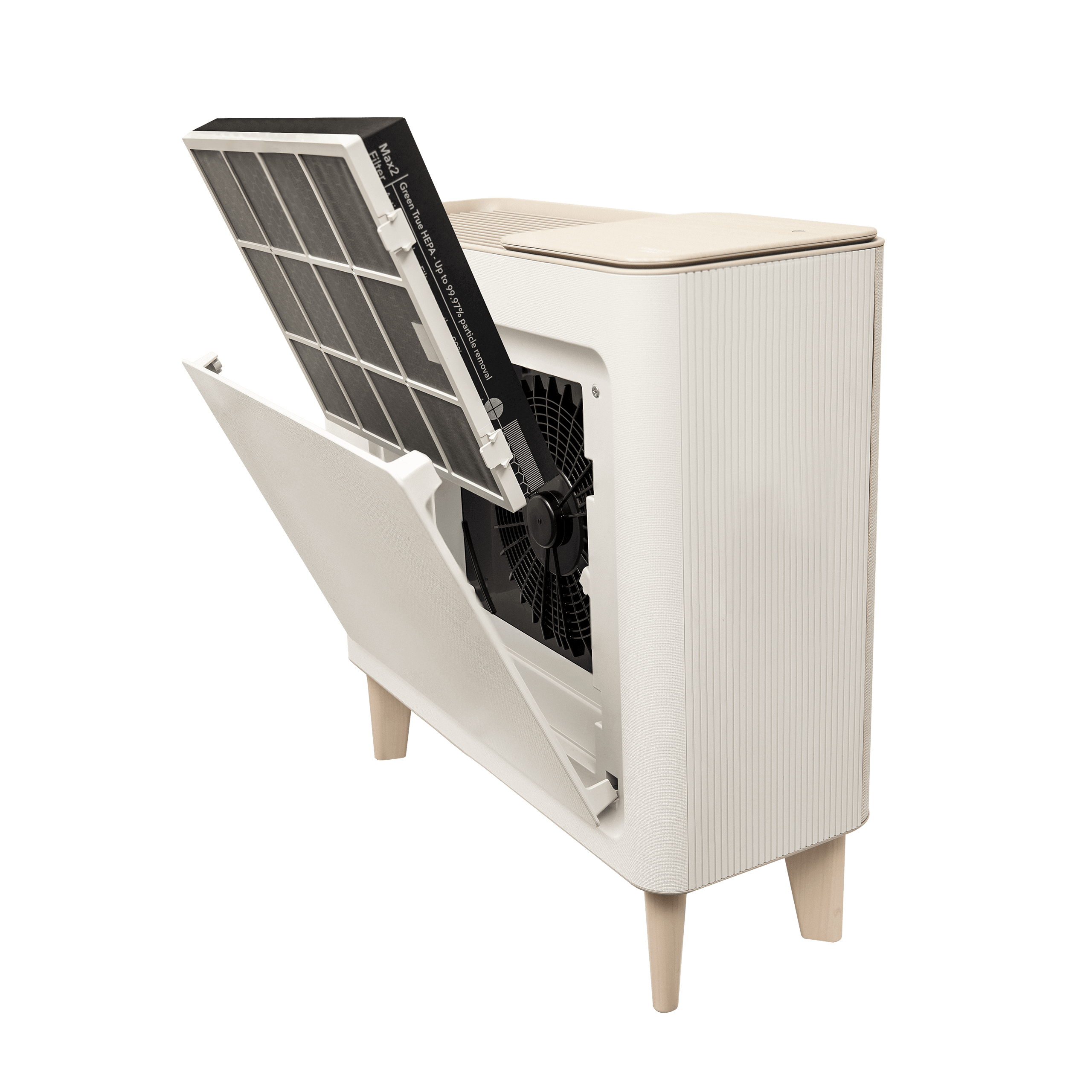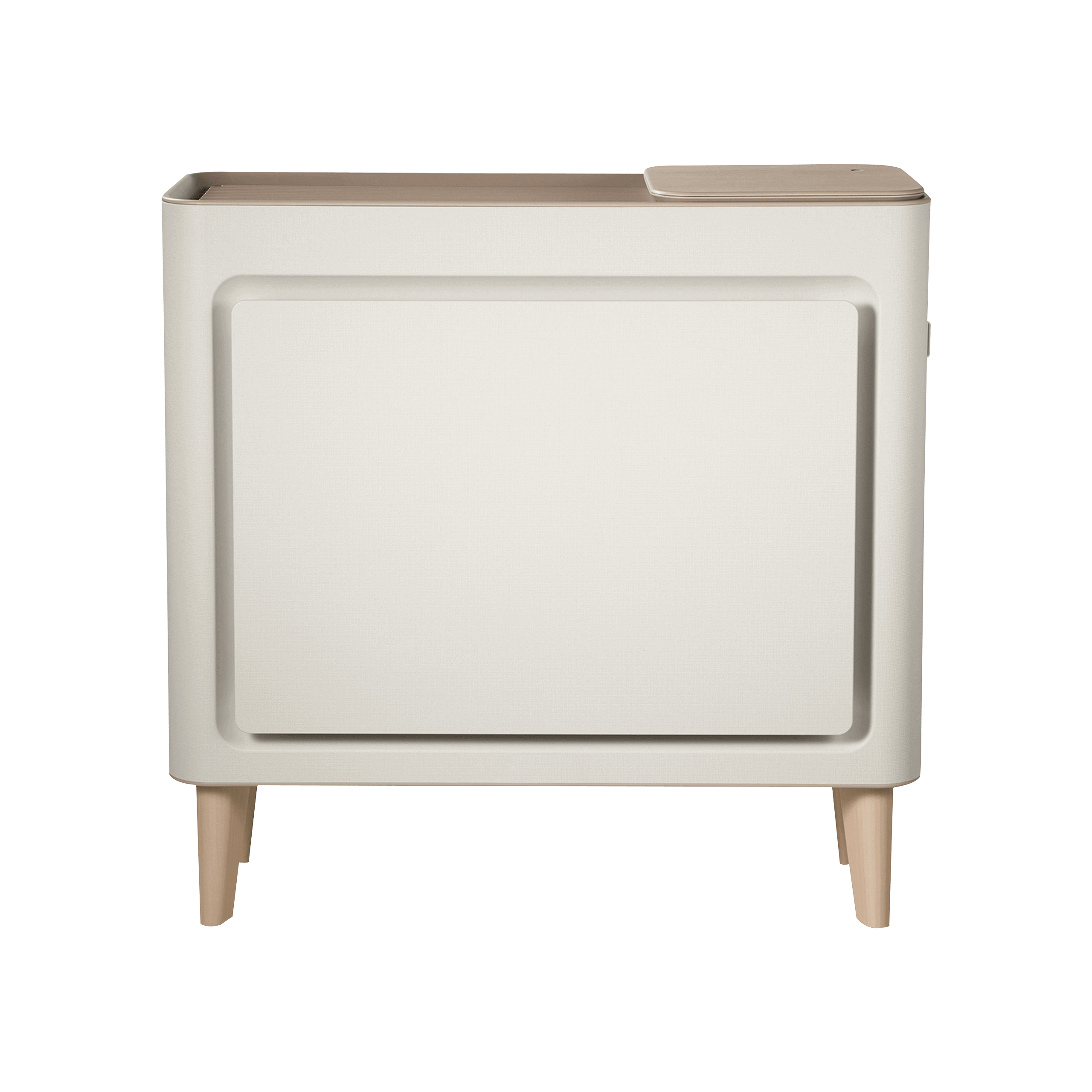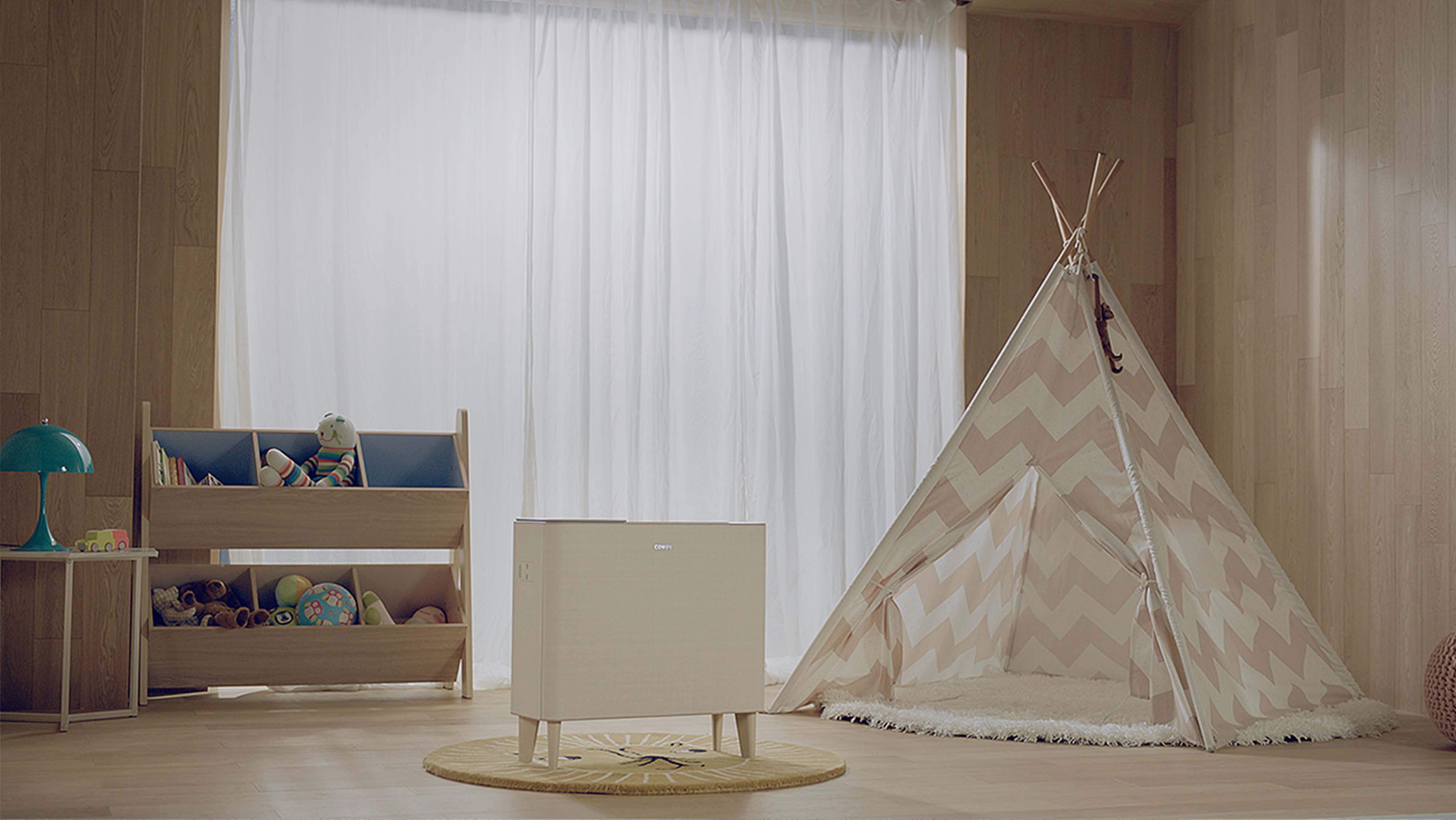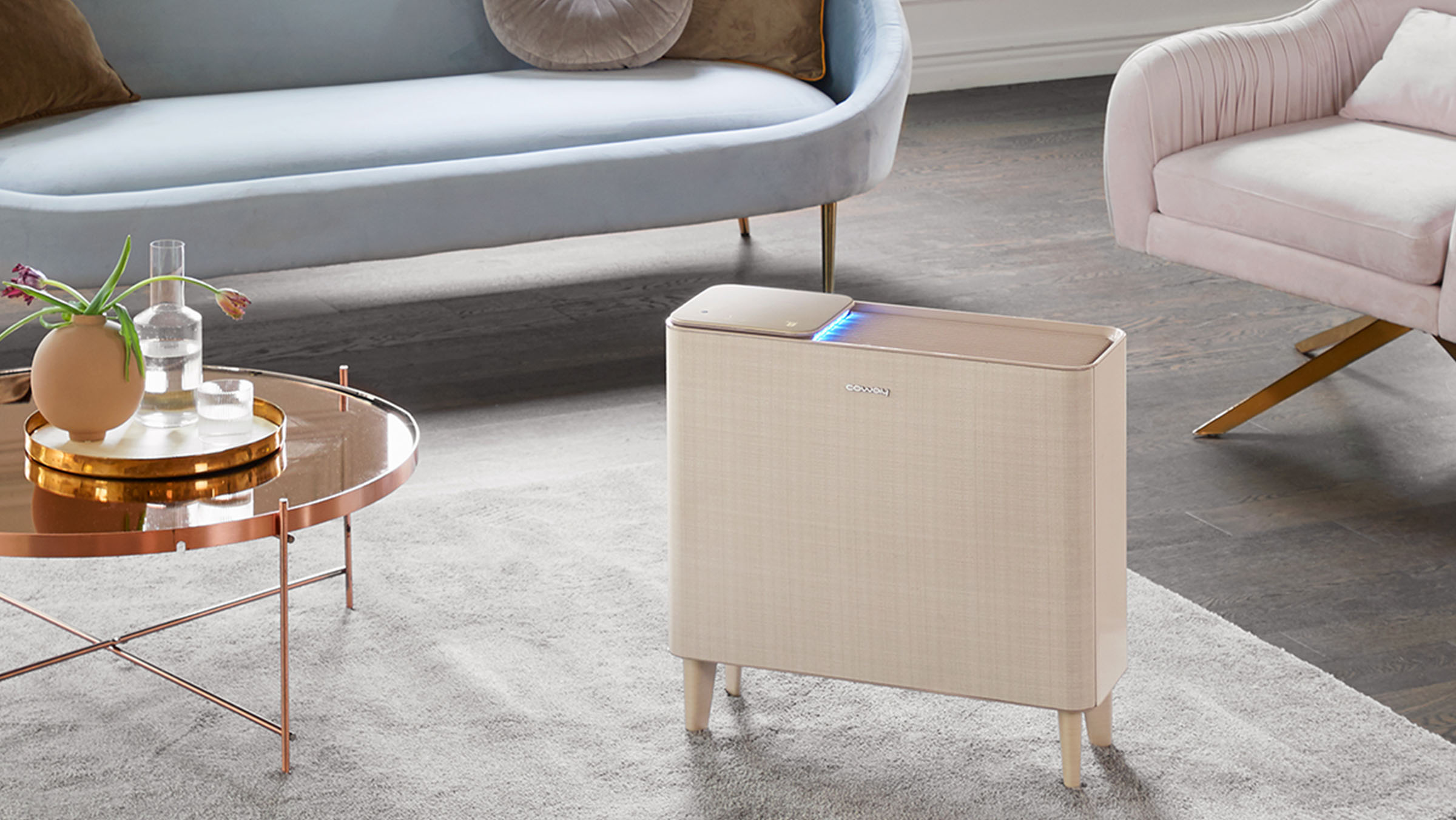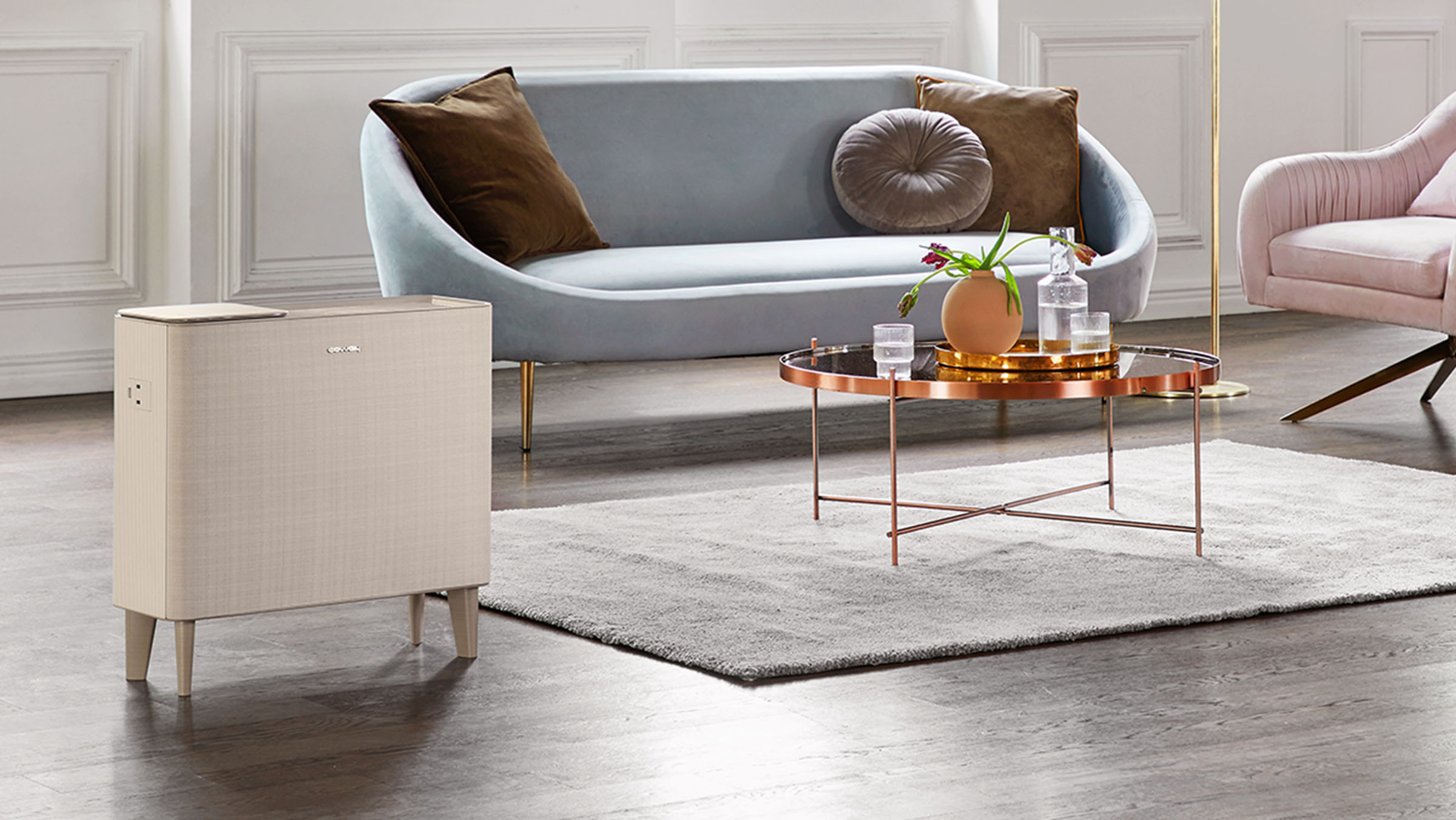 30-day money back guarantee!

Free Shipping

20% off filters coupon after registering
HyperCaptive™ Air Filtration
Powered by Coway-engineered filtration technology
Coway's network of diverse capture technologies takes purification to the next level, trapping and deactivating an unprecedented 99.999%¹ of particles down to 0.01 µm–smaller than most bacteria and viruses.
Pre-Filter
Captures dust, pet hair, and other large particles
To prolong the lifetime of the finer filters, the Coway-engineered Pre-Filter captures larger contaminants first. It's also washable and easy to dry. Additionally, Icon's coated front cover is made of real fabric designed to minimize contamination.

Activated Carbon Filter
Traps harmful gases, volatile organic compounds (VOCs) and odors.
Captures
Food smells
Cigarette odors
VOCs
Pet odors and dander

Green True HEPA™
True HEPA H13 Filter traps 99.97%² of various airborne particles.
Captures
Bacteria
Mold
Viruses
Pollen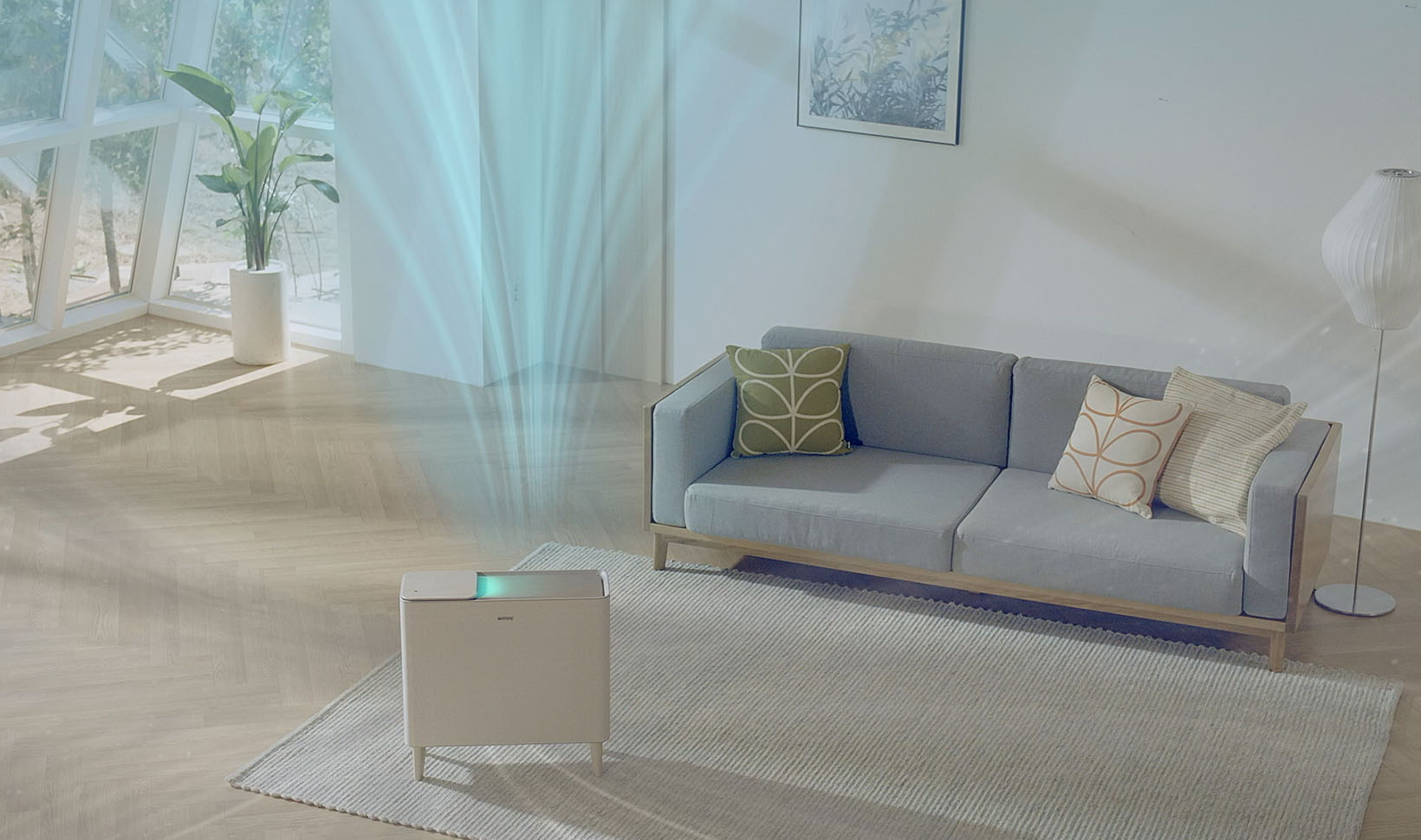 Coverage 60 square meters
The Airmega Icon air purifier effectively filters the air in rooms up to 60 square meters.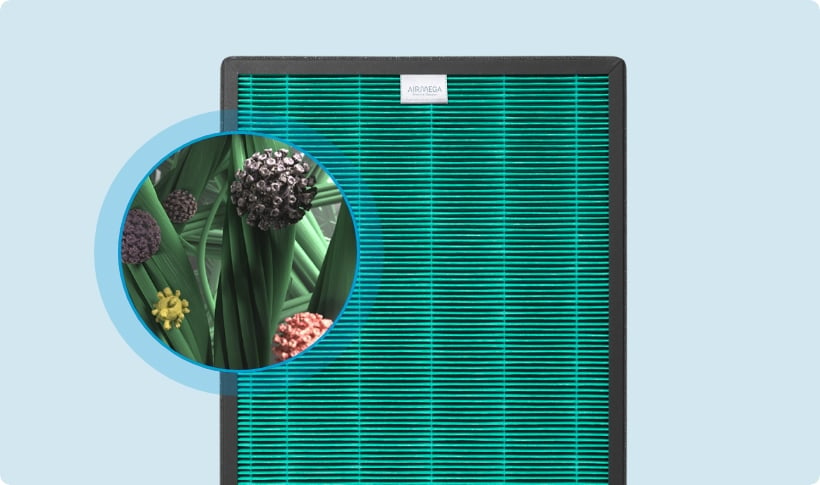 Green True HEPA™ Filter H13
Coway Green True HEPA™ technology helps you breathe cleaner, safer air by clearing away unwanted contaminants. Certified in the world of air purification, Green True HEPA™ filters(H13) work around the clock to remove particles from the air.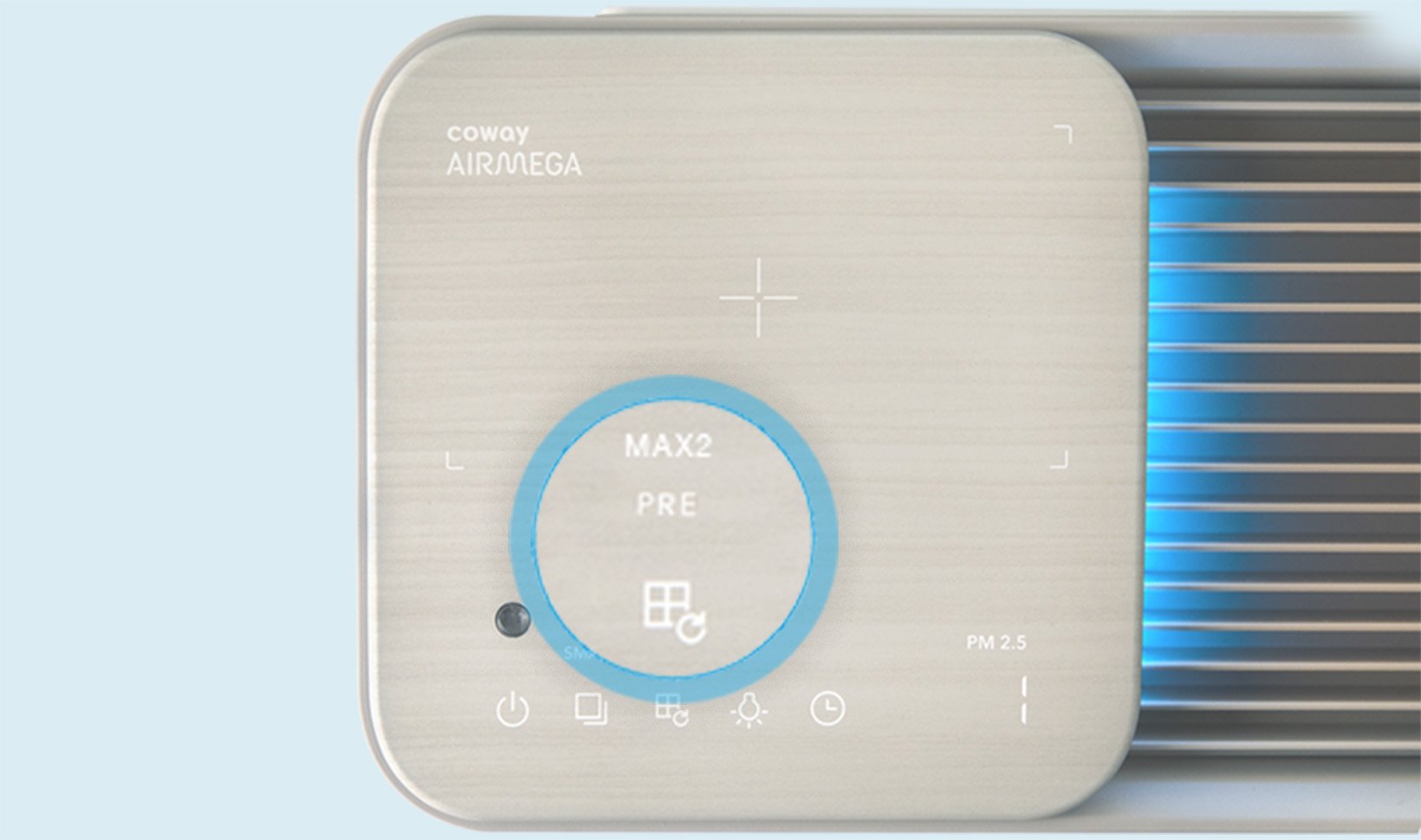 Filter replacement indicator
Lights indicate when filters need changing, so there's no need to keep track yourself.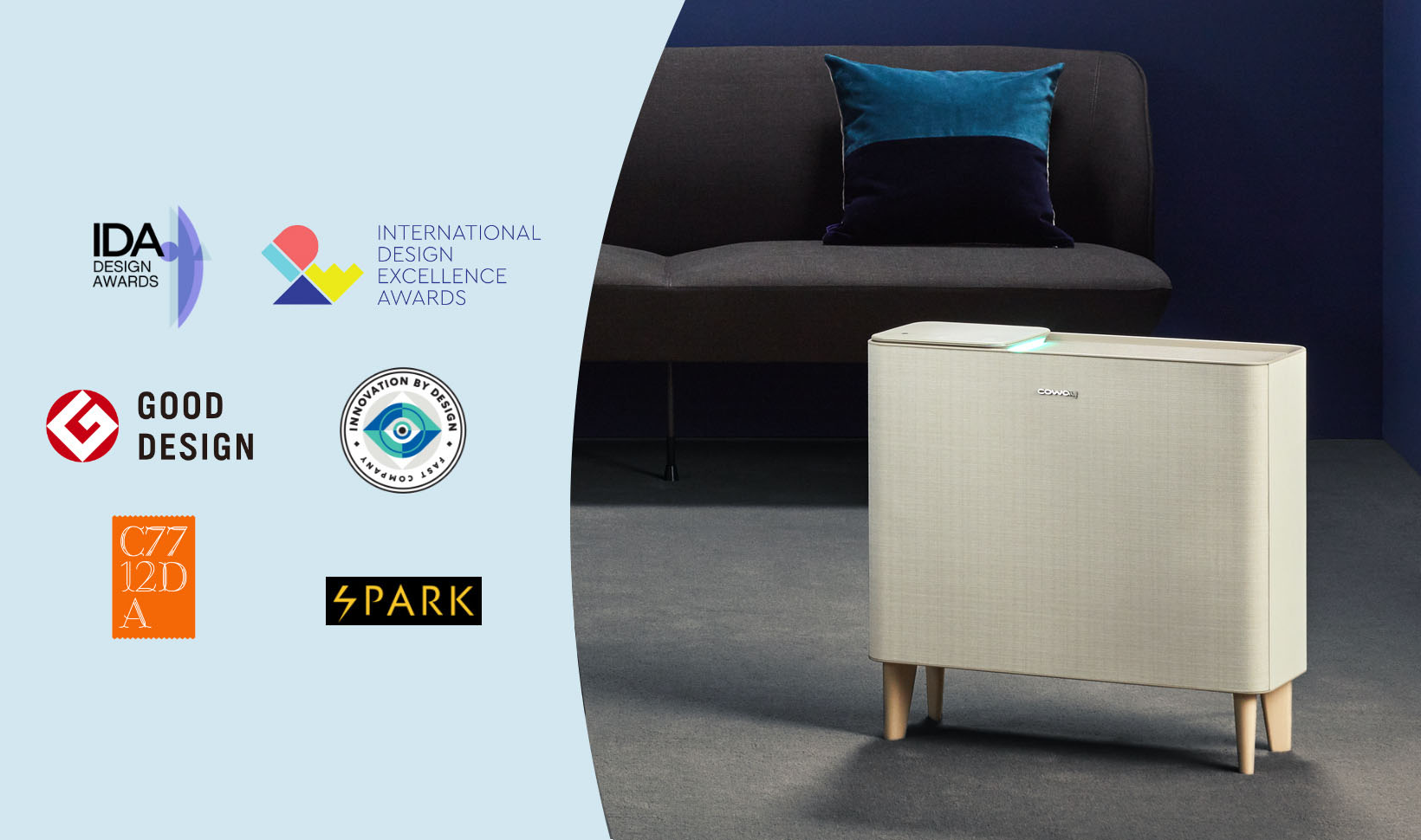 Award-winning design in collaboration with fuseproject
At 22.3'' tall, the Airmega Icon tucks easily into any space, and fits well into any room's aesthetics. The Icon has been recognized with numerous awards such as the International Design Awards, Core 77 Awards, Fast Company Innovation by Design, Good Design Award, Good Design Award, IDEA, and Spark Awards.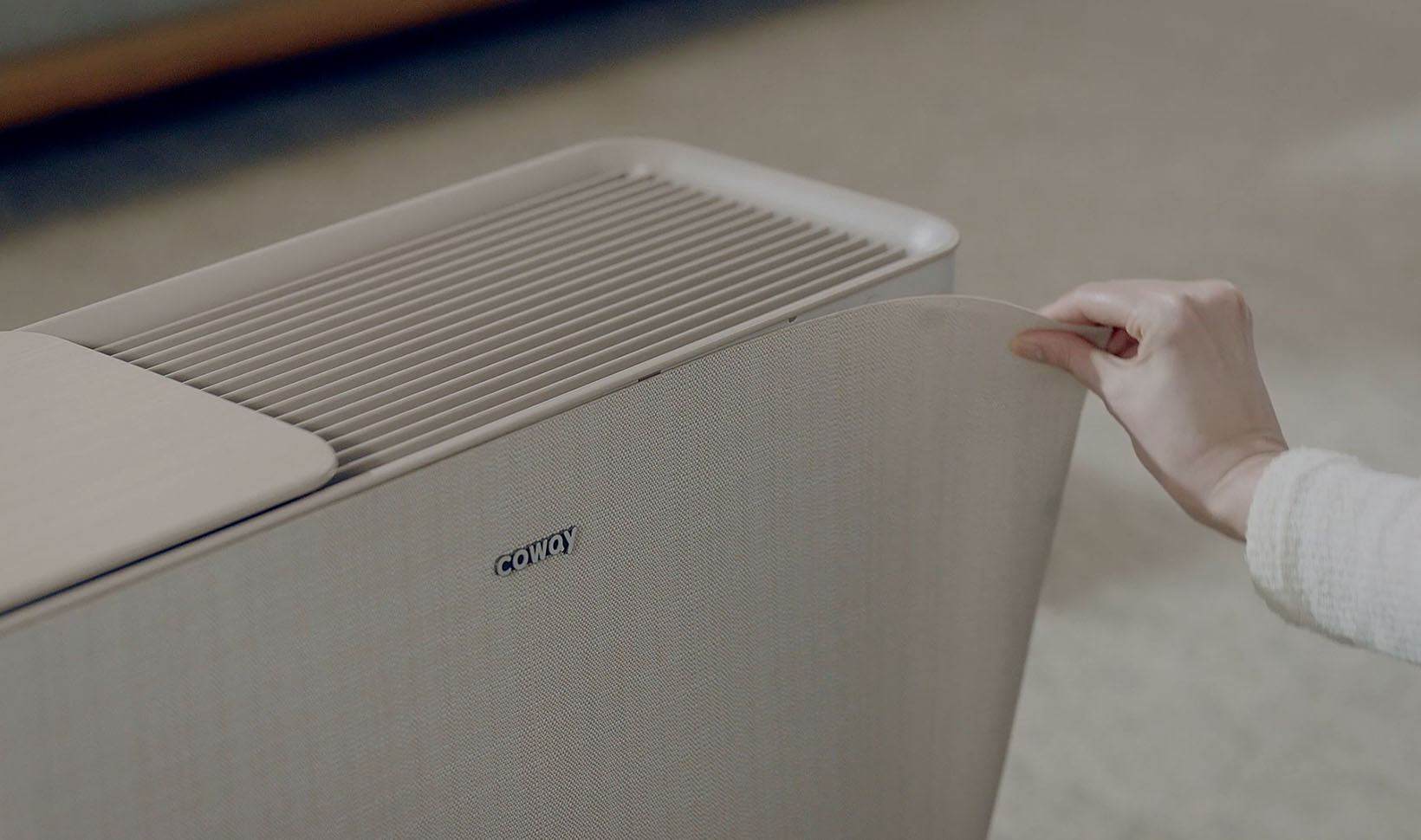 Water and Stain Repellent Fabric
Soft, neutral-toned fabric is water and stain resistant to keep your Airmega clean and beautiful.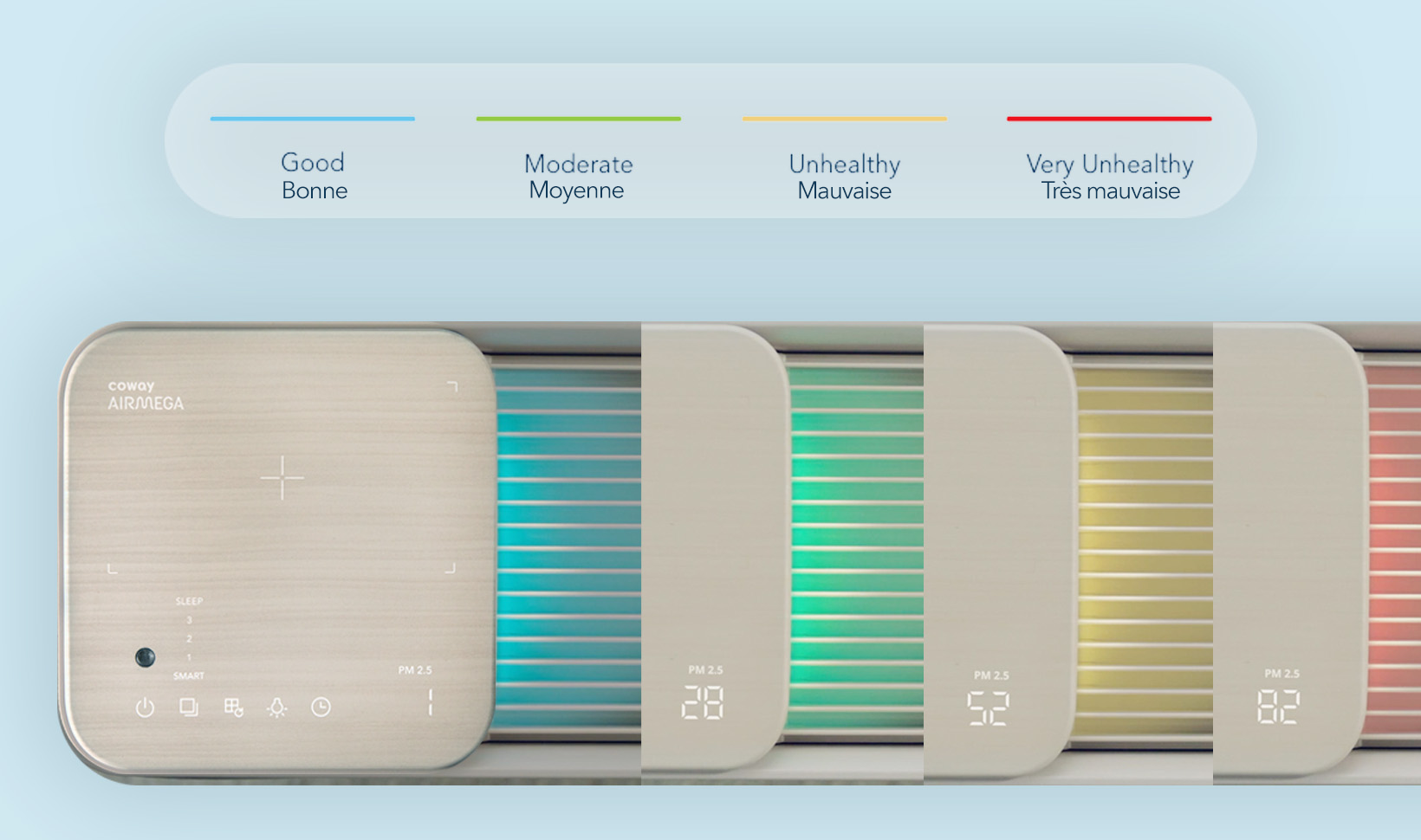 Real-Time Indoor Air Quality Monitoring and Display System
24/7 pollution monitor senses air quality throughout the day, adjusting purification to the necessary level and saving energy when it's not needed. Icon's PM 2.5 indicator allows you to check the indoor air quality at a glance.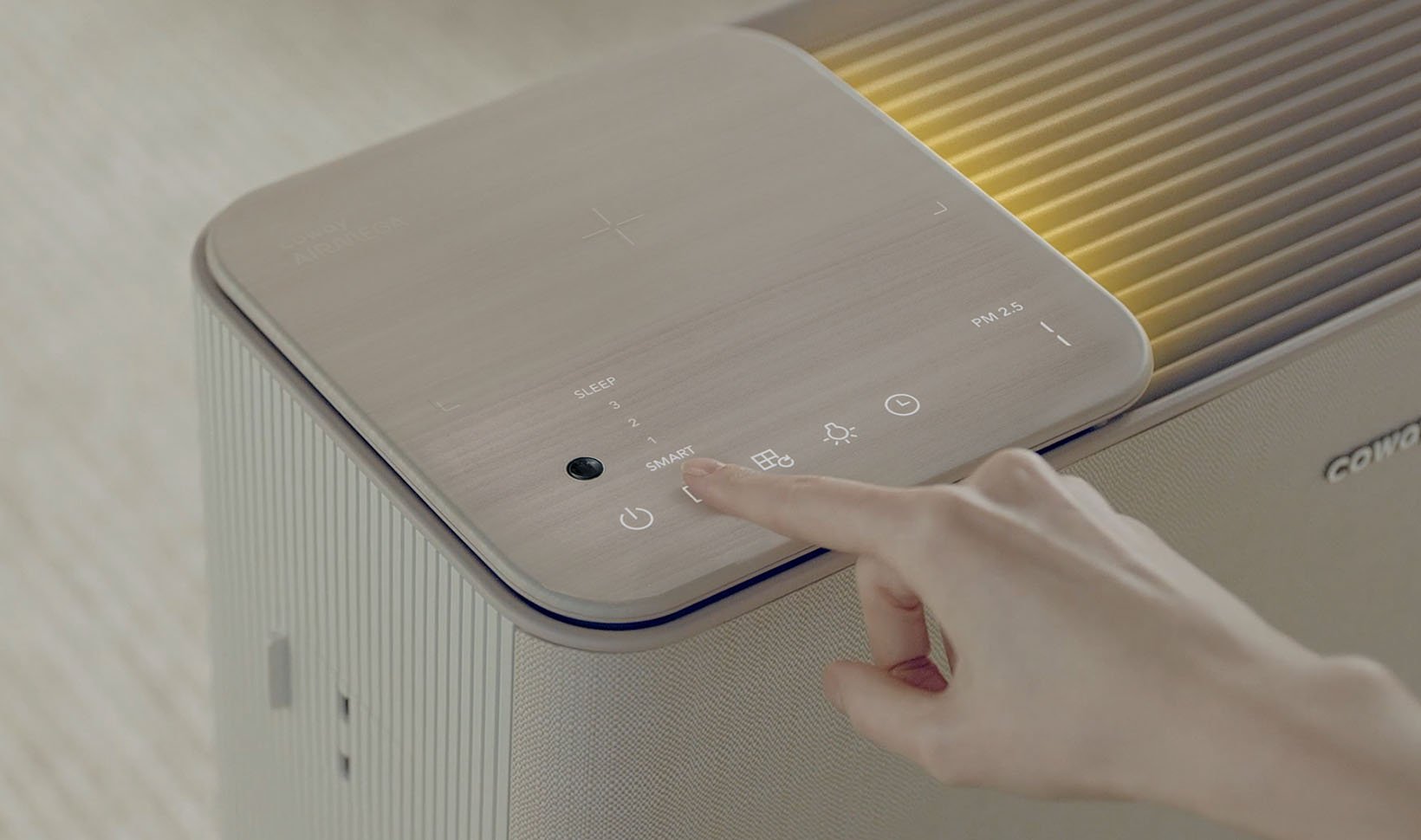 Easy Touch Display
Subtle buttons that light up to the touch allow you to intuitively operate your Airmega, while seamlessly blending into the design.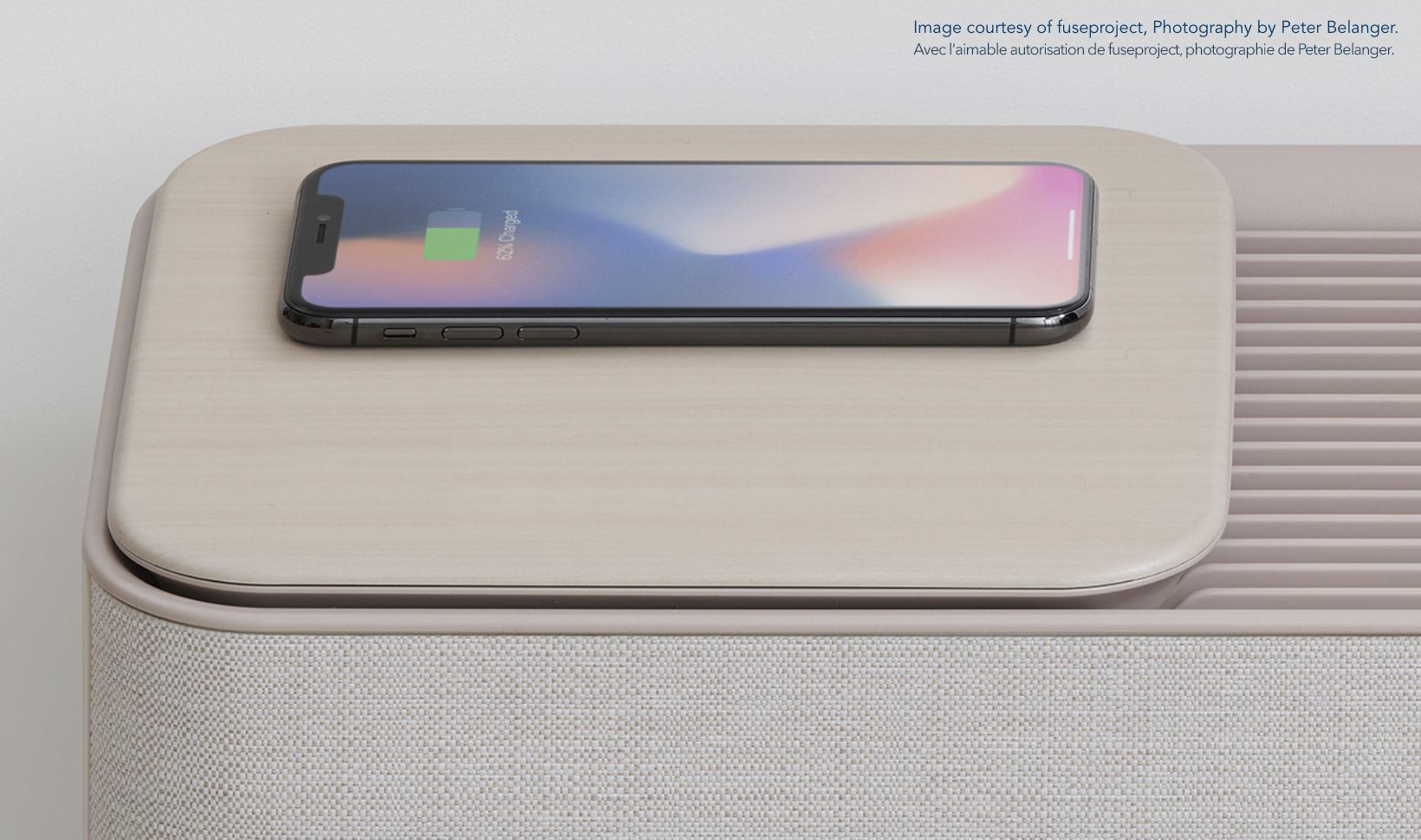 Easy wireless charging
The fast, wireless charging function on the top plate makes it easy to charge any Qi compatible device. Image courtesy of fuseproject, Photography by Peter Belanger.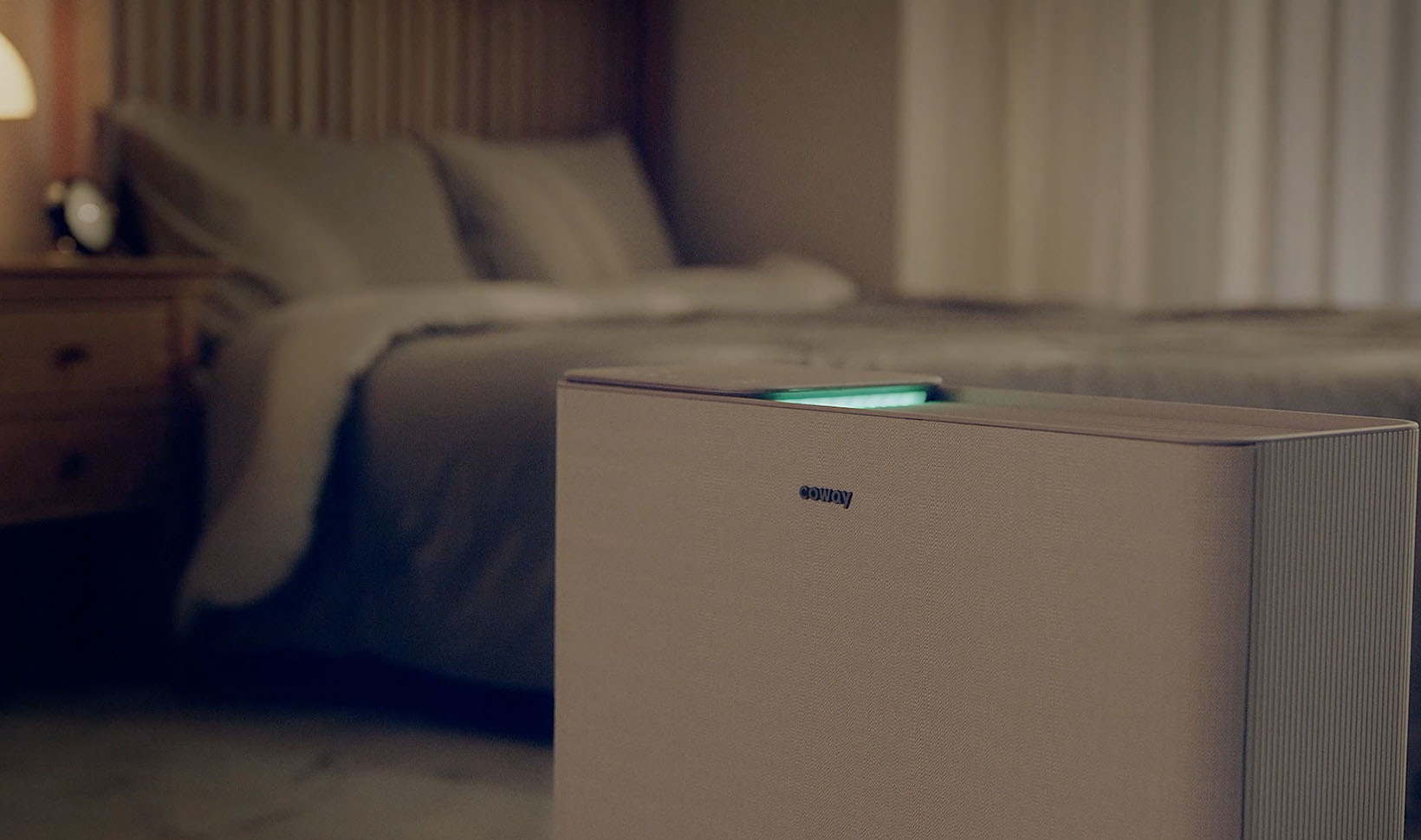 Light On/Off
Cycle through six modes to achieve your perfect light setting. Press the Light button to toggle the light indicators for indoor air quality, PM 2.5 and the control panel.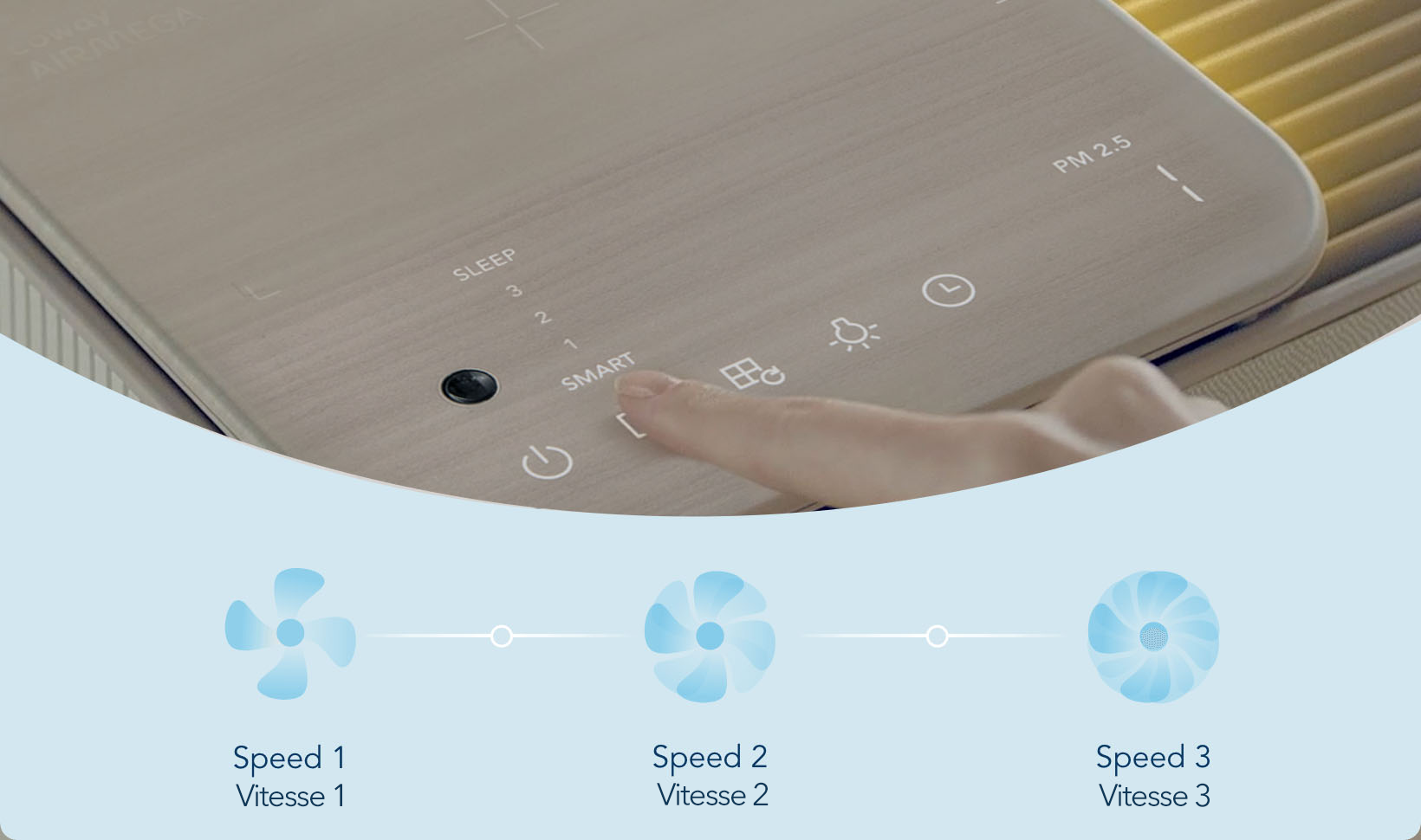 Airflow Speed
Control your Airmega's fan manually with low, medium and high settings.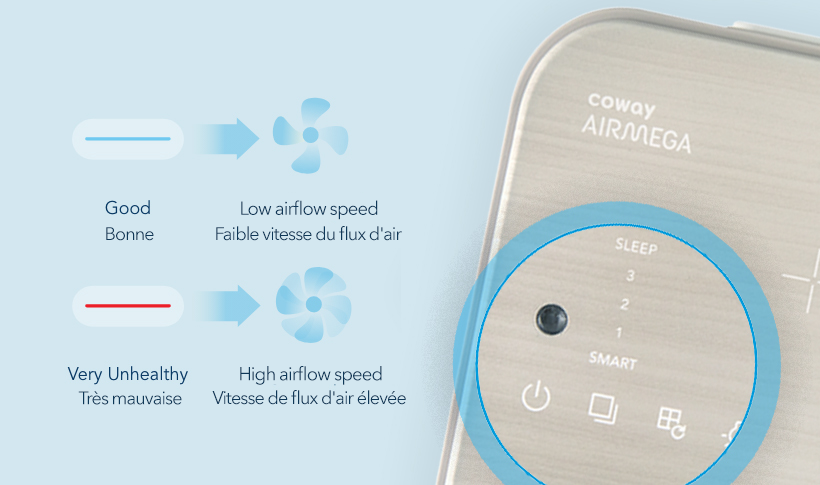 Smart Mode
The Smart Mode feature enables Icon to automatically adapt to its surroundings by adjusting airflow speeds based on the room's air quality, increasing energy efficiency without compromising efficacy.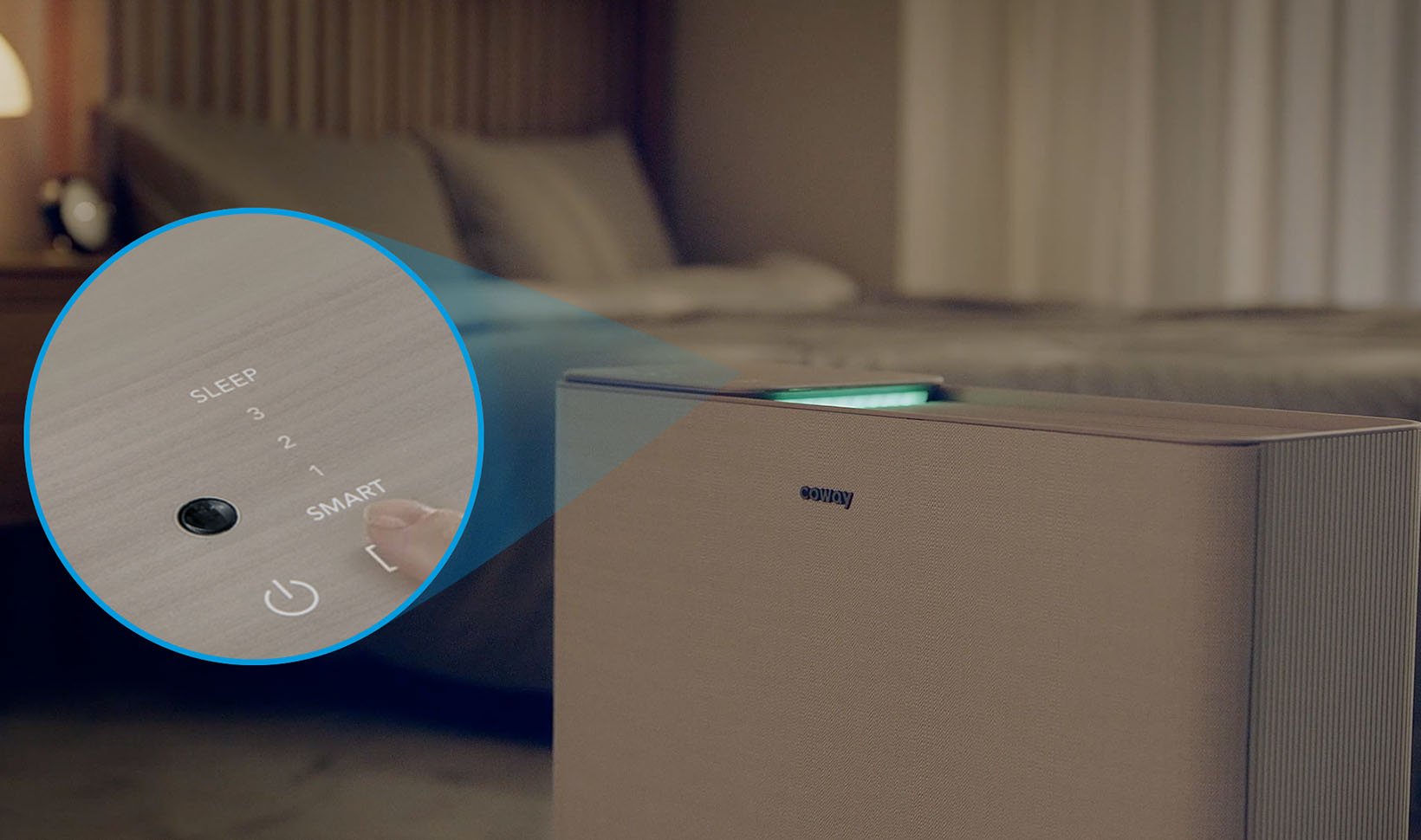 Sleep Mode
When the Airmega's built-in light and pollution sensors detect that the room has been dark and the air clean for 3 minutes, Sleep Mode reduces the purifier's noise and power consumption.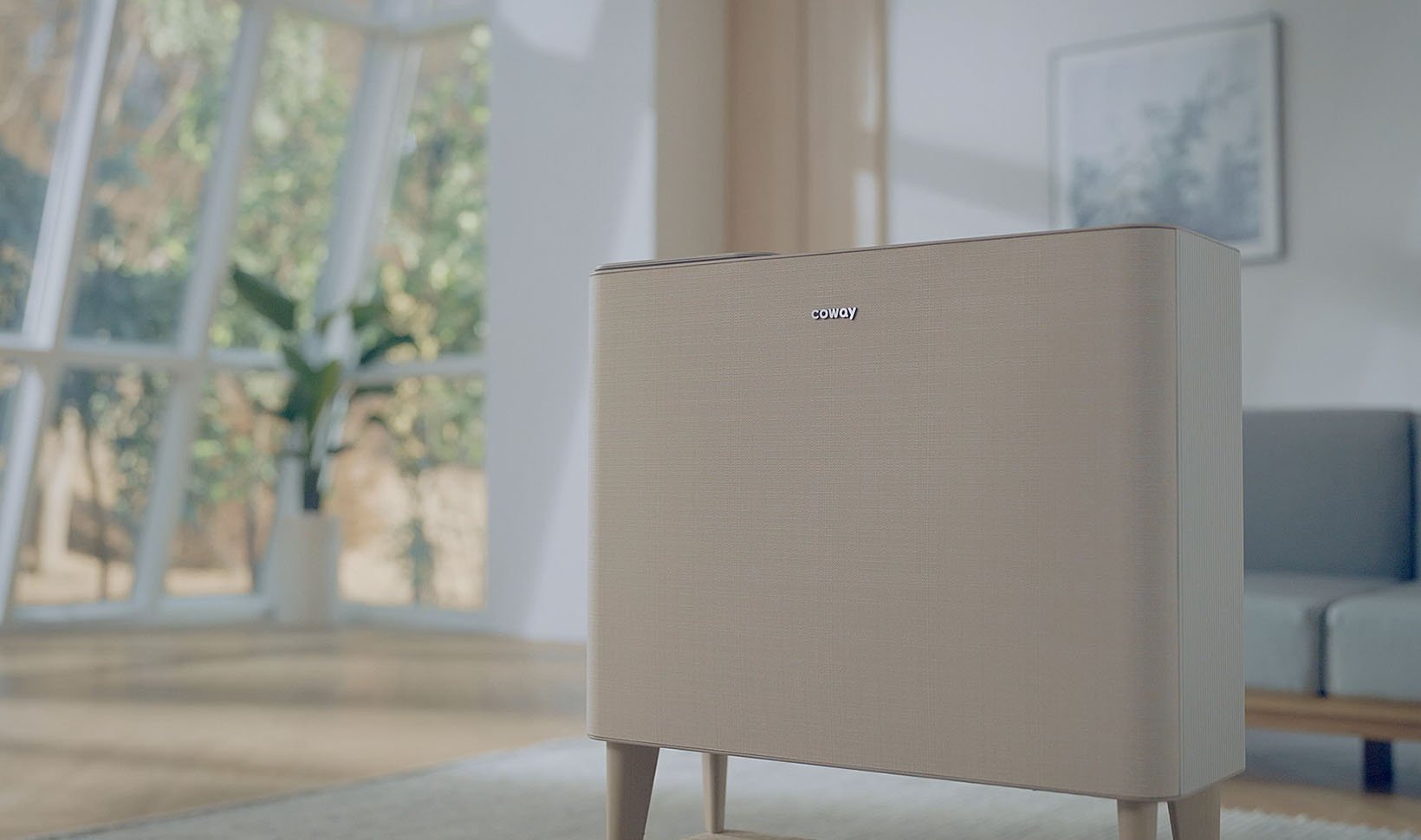 Eco Mode
When the air quality in the room remains purified for 10 minutes or more in Smart Mode, Eco Mode kicks in, turning off the fan to conserve energy.
Additional Features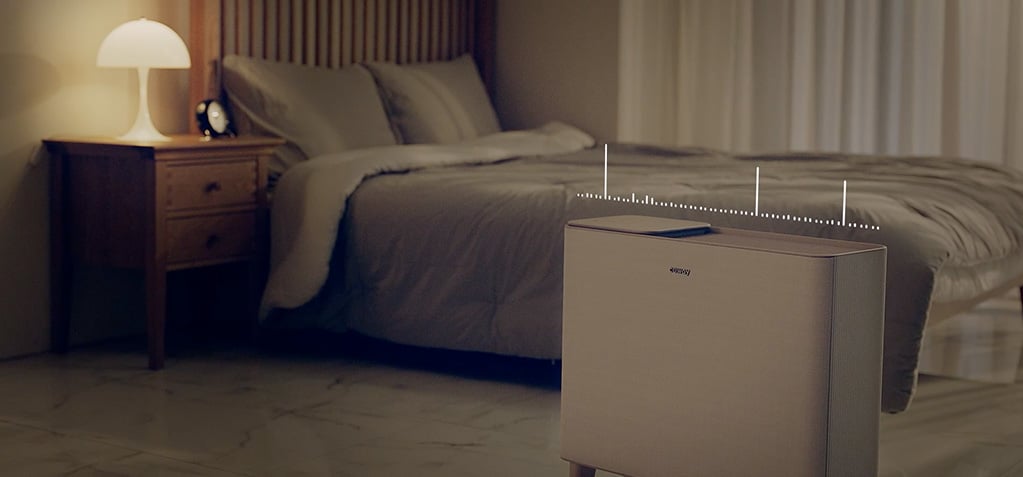 Noise Level
On its lowest fan setting, Icon's noise level is a quiet 21.7 dB(A), which is about the volume of a ticking watch.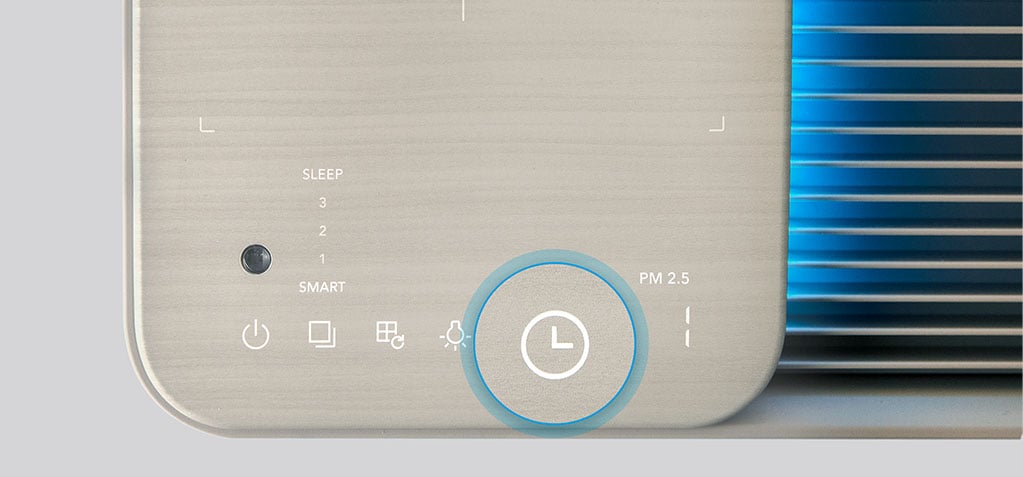 Timer
Schedule the unit to purify for 1, 4 or 8 hours of use, and conserve energy.
Airmega Icon in your home
Want to share an image of your Coway product? Just tag @Cowaymega on Instagram. See some featured posts below!
<! –– Bazaarvoice Shopify Integration Version 2.1 ––>
Disclaimers
1Coway air purifiers has been proven to trap dust, pollen, dander, viruses and bacteria in the air based on KCL (Korea Conformity Laboratories) testing.They have been tested in a 30㎥ size chamber according to the Korea Air Cleaning Association standard (SPS-KACA 002-132:2022 Modified) to measure the 0.01㎛ size of particle removal rate. It was tested on maximum airflow speed in normal room temperature and humidity conditions. The performance may vary in the actual living environment of customers.
→ Tested with Airmega Aim, 150, 160, AP-1216L, AP-1512HH, AP-1512HHS, 200M, Icon, IconS, 230, 240, 250, 250 Art, 250S, 300, 300S, 400, 400S, ProX
299.97% of viruses, bacteria, fungi and pollen were verified to be removed from the air for Coway air purifiers which have Green True HEPA™ filter applied based on the Japan Food Research Laboratories(JFRL) testing according to JEM 1467 standard.
→ Tested with Coway Airmega AP-1512HH, AP-1512HHS, 250, 250 Art, 250S, 300, 300S, 400, 400S
→ All tested by JFRL and received above result within below time.

All tested by JFRL and received above result within below time.

- Virus: Tested with Escherichia coli phage ΦX174 NBRC 103405, 60 minutes
- Bacteria: Tested with Staphylococcus epidermidis NBRC 12993, 60 minutes
- Fungi/Mold: Tested with Penicillium citrinum NBRC 6352, 60 minutes
- Pollen: Tested with Cedar Pollen extract, 60 minutes

3Aerosol test conducted in a Biosafety level 3 laboratory with two Coway air purifier models, Coway Airmega 250 and 400 for removal of SARS-CoV-2 Aerosol by US based MRI Global, a not-for-profit laboratory and partner of US Department of Defense. The test was conducted in a 13.1ft3 chamber. Virus was aerosolized for 15 minutes and the product was turned on high for 2 minutes. Result showed each product effectively removed over 99.98% of the SARS-CoV-2 in 2 minutes. This is a result from a laboratory experiment condition and result may vary in different conditions. This result does not imply it kills SARS-CoV-2 or prevents the transmission of Covid-19. Coway Airmega 250S and 400S are identical to the tested models and has equal performance with an additional mobile connectivity function.
4The concentration of ammonia, acetaldehyde and acetic acid were proven to be removed within 30 minutes by FCG Research Institute, Inc. Human Life Science Lab. It is not a demonstration result in the actual use space. Not all odors and gases may be supported. → Tested with Coway Airmega 150, 160, AP-1512HH, AP-1512HHS, 400, 400S
5The coverage area of the air purifier is based on an area where the air cleaner can make two air changes per hour (ACPH). An air change per hour translates to how many times an air purifier can clean an area, assuming the height of a ceiling to be 8 ft, in one hour. Therefore ** means two air changes per hour means that the cleaner can clean the area once every 30 minutes and * means air changes per hour means that the air purifier can clean the area once every 60 minutes.
10Terms and conditions apply. Discounts, including promotions, coupons, and bundle pricing, cannot be stacked on top of other coupons. During promotional periods, discount codes will not be able to be applied to orders. Promo codes may apply to products only—filters, accessories, and new products within 3 months of the release date are not included.